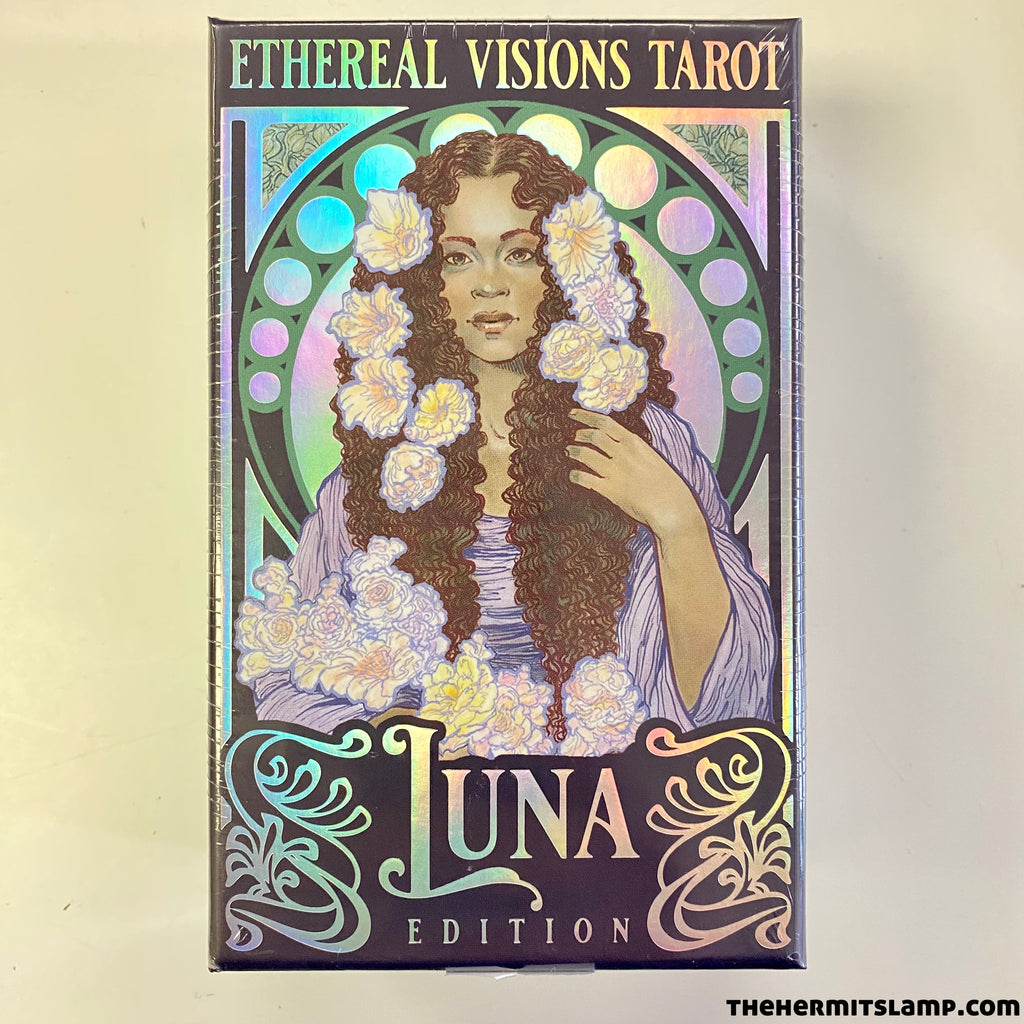 Ethereal Visions Tarot: Luna Edition
A breathtaking follow-up to Matt Hughes' Ethereal Visions Tarot, inspired by the popular Dreamscape Oracle.

With her many phases, the moon illuminates and shadows the realm of consciousness where we see the unseen and comprehend the incomprehensible. We are not alone in this other world; we have guides that help us understand visions as night opens the gate to a higher understanding. The Luna Edition of the Ethereal Visions Tarot Deck visualizes those who walk in the realm of night and guides you to interpret the messages given.
Why revisit the Ethereal Visions Tarot Deck?

When Matt first approached the Ethereal Visions Tarot project in 2016, the intent was to stay true to the traditional Art Nouveau style of the early 1900s. Over the past few years, the deck has gained world-wide attention touching so many lives. Many of the deck's admirers have reached out to Matt requesting a second deck with more diversity. This spawned the Dreamscape Oracle Deck. This oracle deck allowed Matt to explore that same original Art Nouveau style but with more diversity and creativity.
The overwhelming response that the Dreamscape Oracle received inspired Matt with images to update the Ethereal Visions Tarot Deck. That creative spark has yielded The Luna Edition tarot deck, a revisited version of the Ethereal Visions Tarot Deck including revised artwork reflecting greater diversity. Each card is illuminated with iridescent silver foil stamping. The deck includes a 140-page expanded, full-color guidebook.
These two beautiful decks long to be used together to deliver the messages where the Dreamtime veils part and the moon whispers her secrets.