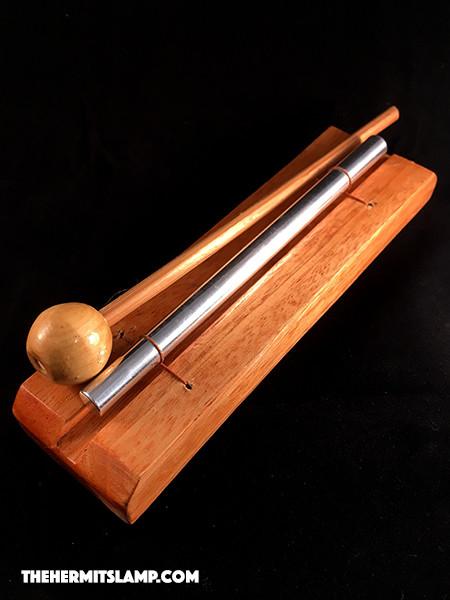 Energy Tuning Chime (Multiple Options)
Hollow aluminium tuning rods wire mounted on a solid wood mounting board. Available with one rod, three rods, or eight rods. Striking mallet is included. 
These chimes are excellent for use in meditation, yoga, working with the chakras, or mindfulness exercises, promoting stress and anxiety relief.
"Bali craftsmen work with reverence and passion to create artifacts and gifts with meaning. From the compounds of their tranquil multifamily homes, they craft products to beautify their surroundings and assist those on their spiritual journey. Let the gentle, loving energies of Bali envelop you today."