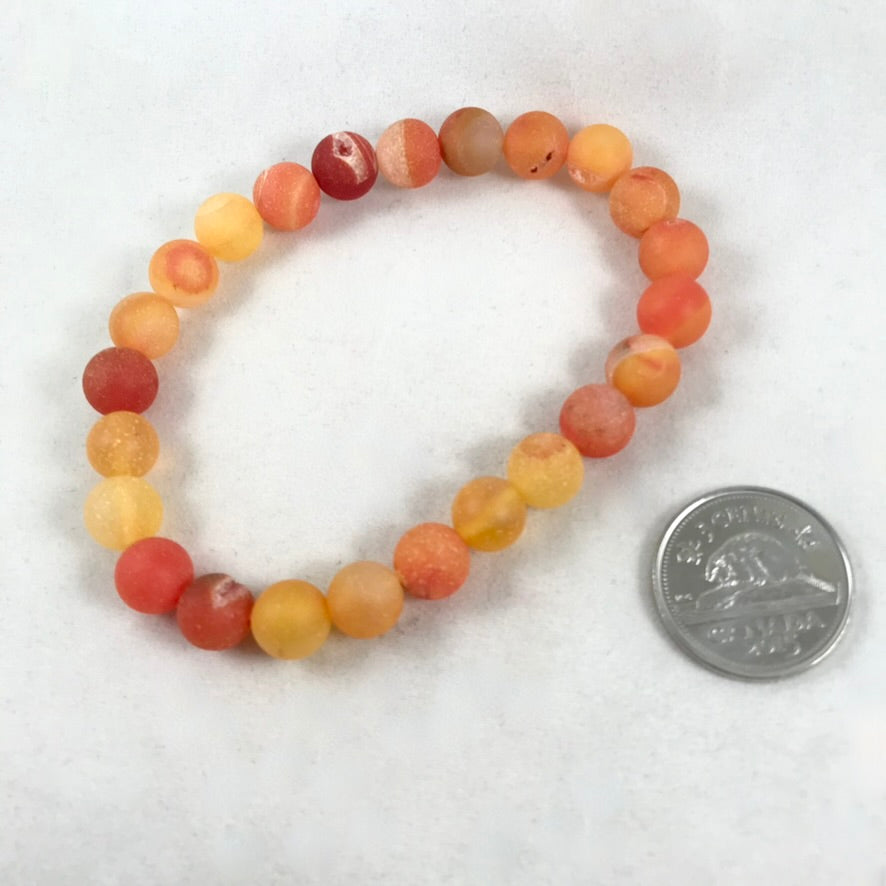 Druzy Agate Bracelet (Multiple Options)
Druzy Agate is a stone that is associated with love, peace, stress relief, intuition, and the strengthening of the spirit. This gives the stone an eye-catching glitter and shine. The stone can be found in various shapes-sizes and can also be carved into distinct figures like hearts, spheres, etc.
The term "Druzy" is referred to the tiny, glittery crystal structure that is formed on the surface of the host stone. In the case of Druzy Agate, the host stone is the Agate healing stone.
Comes in Blue, Pink, and Orange.
**Please note that these are dyed crystal beads and not natural colouring.