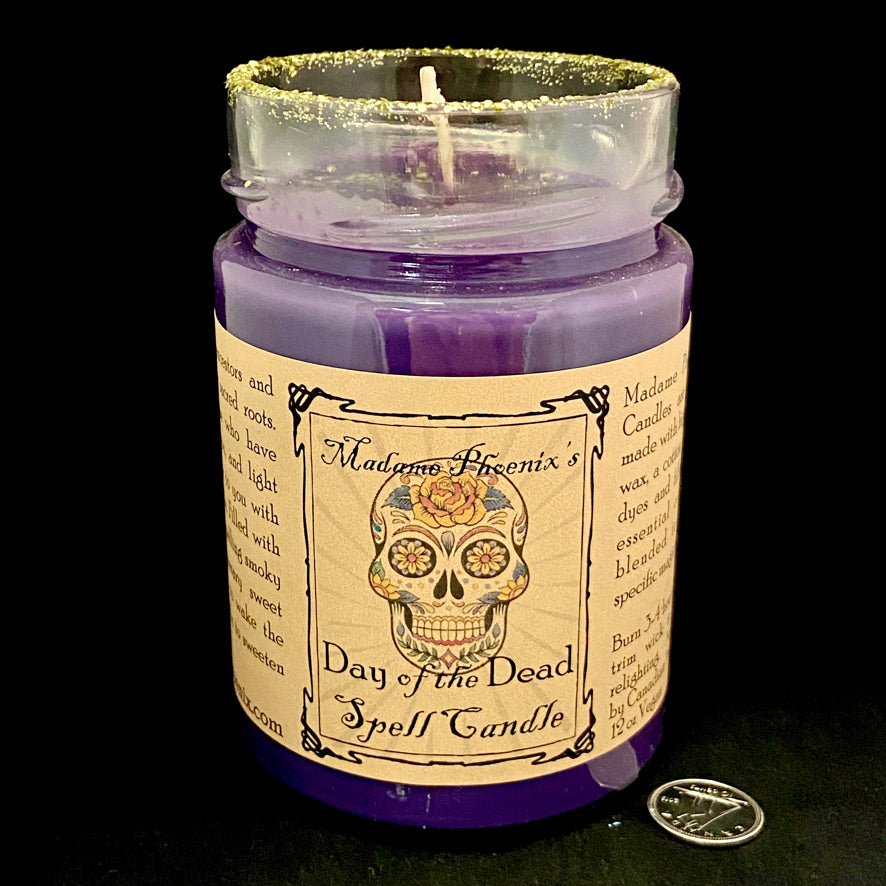 Day of the Dead Spell Candle by Madame Phoenix
Honour your ancestors and return to your sacred roots. Celebrate those who have gone before you, and light their way back to you with this spell candle. Filled with a blend of compelling smokey resins and funerary, sweet flowers, coffee to wake the dead and vanilla to sweeten their spirits. 
Madame Phoenix 12 oz. candles are individually made with high quality soy wax, a cotton wick, natural dyes and filled with pure essential oils, expertly blended to achieve a specific magical effect. Vegan and Fair Trade. Candle lasts up to 72-90 hours.
Burn 6-8 hours at a time at most and trim wick to 1/4" before relighting.