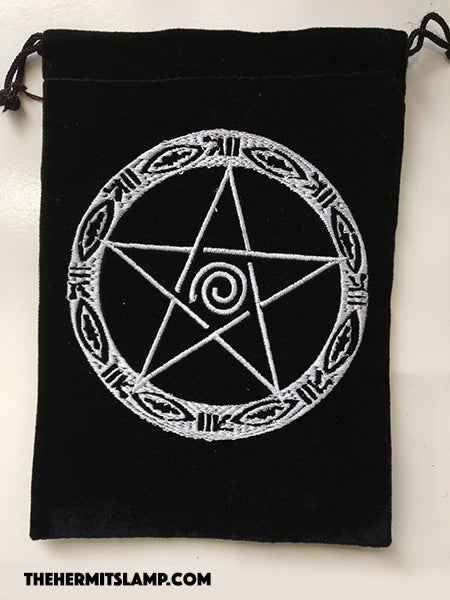 Velvet Bags (Multiple Options)
Perfect for carrying stones around in or to use as a mojo bag for spells. Also great for carrying and protecting amulets, roots and herbs, prayer beads, or other spiritual tools. The larger 5" x 7" bags are also great for carrying and protecting standard-sized tarot decks.
Bags are velvet on the outside and unlined on the inside with a simple drawstring. Larger 4" x 4" and 5" x 7" feature machine embroidered designs including pentacles, symbols of protection like the Hamsa Hand, or sacred geometry like the Flower of Life.