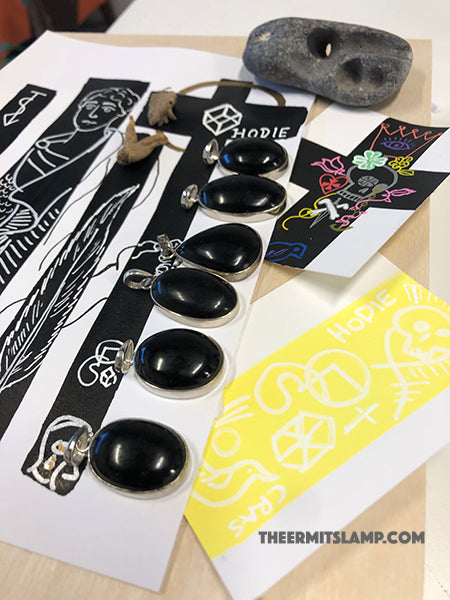 Custom Jet Protective Talisman
I recently acquire a handful of these stunning jet pendants. Each housed in a silver setting with bale. Jet on its own is a powerful stone. Valued for its ability to protect from jealousy, gossip, and the evil eye. It is also used in some traditions of witchcraft as stone of power and mastery. 
Adding to this nature energy I will be custom charging each for its owner. Adding extra magic specific to the situations you need protection from. Each will be blessed through ritual, inscribed on the back with custom sigils specific to the you, and fed a through a variety of plants and secret ingredients to bring about maximum protection.  
I'll be working with Saint Expedite to help charge these. You do not need to have a relationship - or even start a relationship with them to use this talisman. It will stand on its own. 
Each one will come with instructions and a starter pack of items to help keep it in top form. Please keep in mind that these charms are living beings that do need maintenance in order to be continuously effective. 
If you buy one email me to talk about your specific needs. these are also all handmade so each is a bit different in style. You can email me a preference and I will accommodate you if I can.