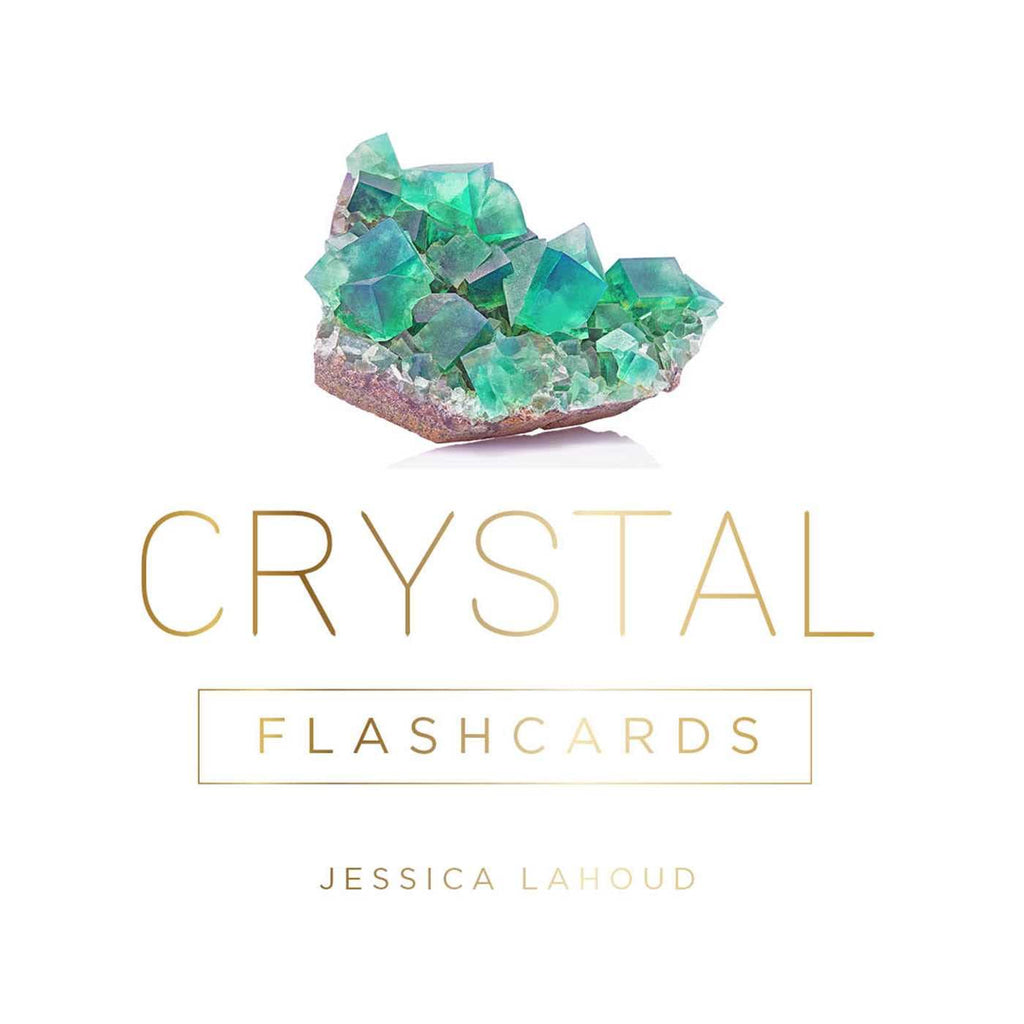 Crystal Flashcards
Crystal Flashcards
 

is a fun and informative card set to explore and learn about the meanings behind 50 of the world's most sought-after crystals.
Experience and master the healing properties of the crystals to gain a deeper understanding of the crystalline world that surrounds you. Whether you have a large crystal collection or you're just beginning to learn about crystals, Crystal Flashcards are an easy-to-use tool for anyone with a fascination for the mineral kingdom.
From Australian author and spiritual crystal expert Jessica Lahoud, Crystal Flashcards is packed with information! On each card, you will find a list of the metaphysical properties of each stone along with a set of symbols to identify other interesting and useful facts about each crystal. Using these symbols, you can explore which of the Chakra's and elements every crystal is associated with.  In a rich and colorful display, every crystal is photographed in its most common form so that you can clearly and easily identify your own stones and confidently continue to add to your ever-growing collection!
 
Each card features an image of the crystal on the front and on the back there is the name of the crystal, its metaphysical properties, element, and chakra information all in a legend of symbols along the bottom.

With Crystal Flashcards in your hand, you will feel like a crystal master in no time!