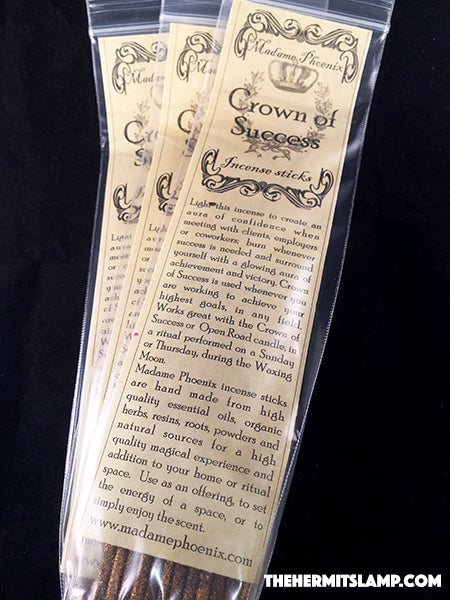 Crown of Success Incense Sticks by Madame Phoenix
Light this incense to create an aura of confidence when meeting with clients, employers or coworkers; burn whenever success is needed and surround yourself with a glowing aura of achievement and victory. Crown of Success is used whenever you are working to achieve your highest goals, in any field.  Works great with the Crown of Success Bath or Open Road Candles, in a ritual performed on  a Sunday or Thursday during the Waxing Moon. 
Madame Phoenix incense sticks are hand made from high quality essential oils, organic herbs, resins, roots, powders and natural sources for a high quality magical experience and addition to your home or ritual space. Use as an offering, to set the energy of a space, or to simply enjoy the scent. 
12 sticks per package.