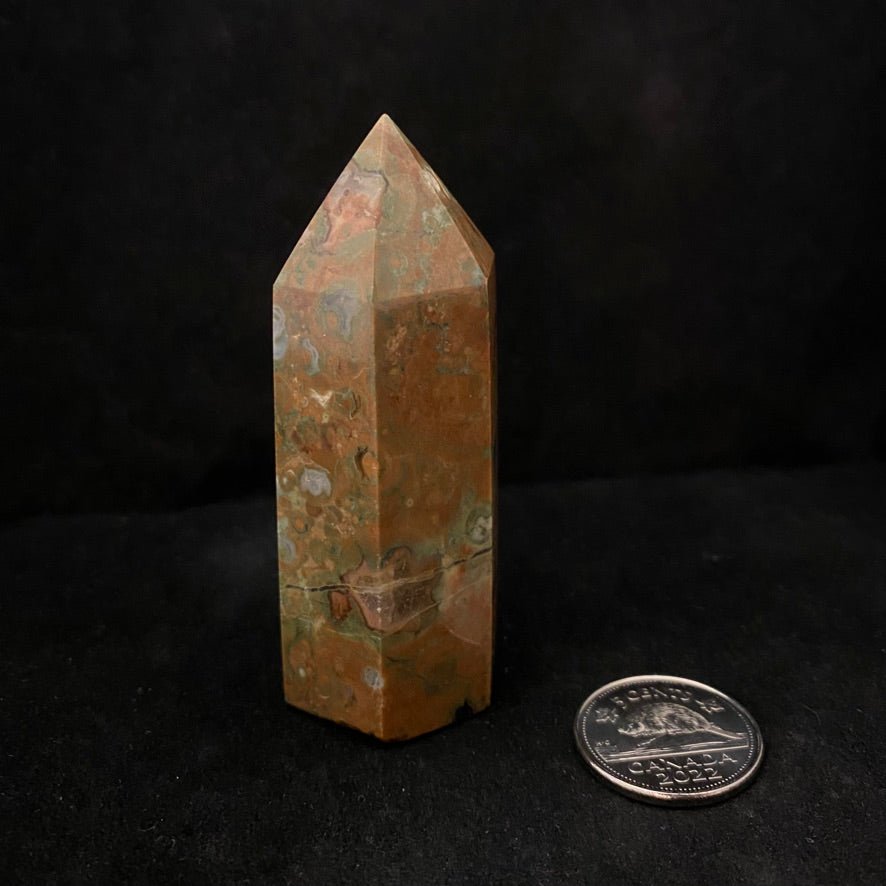 Rainforest Jasper Tower
Rainforest Jasper is linked to the earth's energy and can help feel a stronger connection to nature and its wisdom. It has been known to promote creativity, positive energy, and personal growth. Rainforest Jasper, being linked to the Heart Chakra, has also been said to aid emotional healing and help one understand and feel resolution with past life issues.
This stone will connect you with the earth. It has a gentle healing energy on a personal level. It also aids those seeking to change and heal the world. Heart Chakra (4th - Anahata)
Tower measures approximately 2 3/4" with an approx. 1" base.