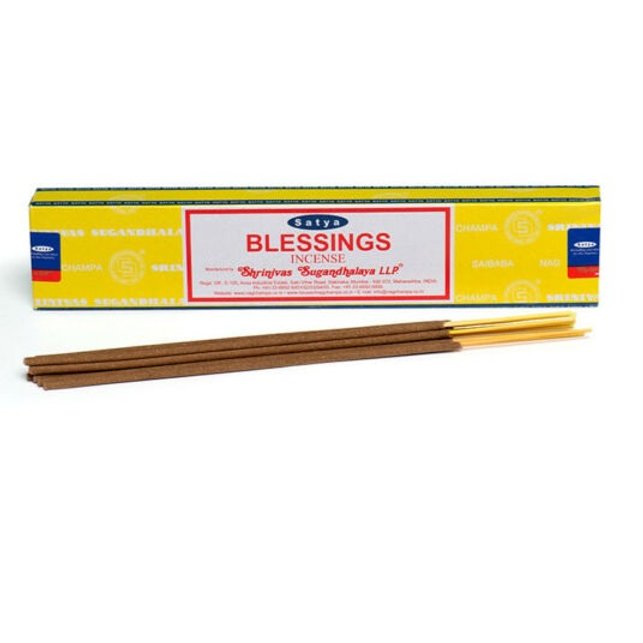 Satya Blessings Incense Sticks
Made by Satya Sai Baba. The makers of the original Nag Champa incense.

The Nag Champa Blessings Incense is rolled in fragrant flowers, indian spices, herbs and pure essential oils, to deliver a mild fragrant and relaxing aroma for your habitat. Try burning this incense during your yoga practice and meditation.