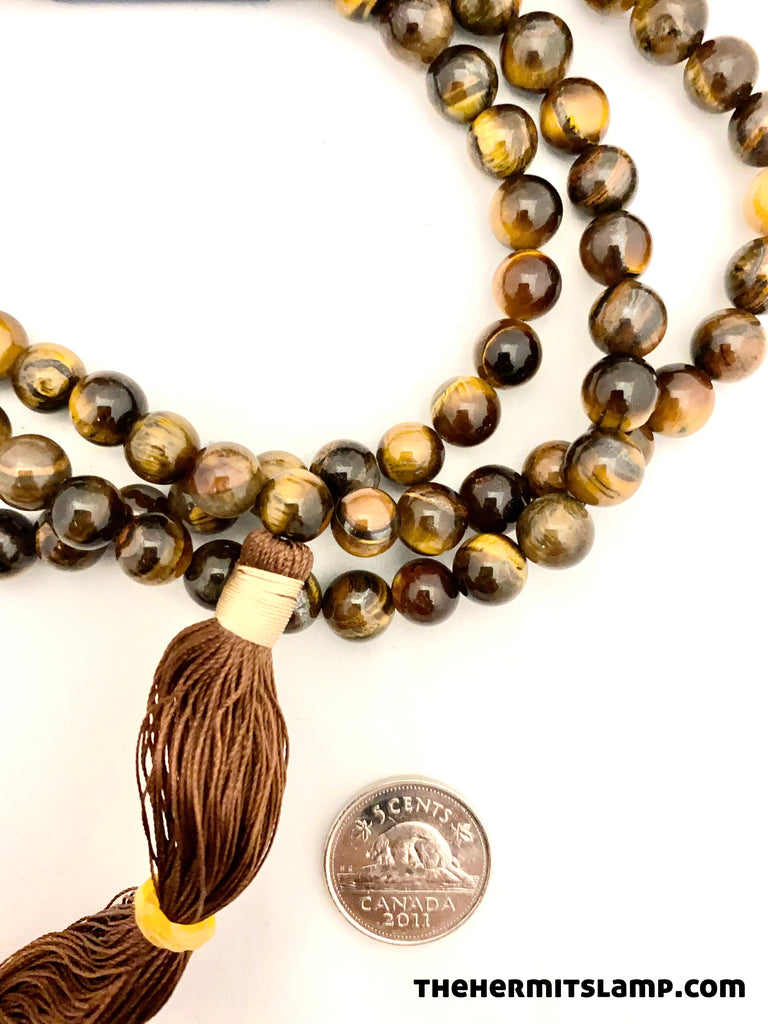 Red Tiger's Eye Mala
A beautiful 108 bead japa mala. Made from red tiger's eye.
Red Tiger's Eye is said to helps sensitive people and assist in breaking bad habits. It is said to unites the sun and the earth, harmonizing the three lowest chakras and giving one both strength and power.