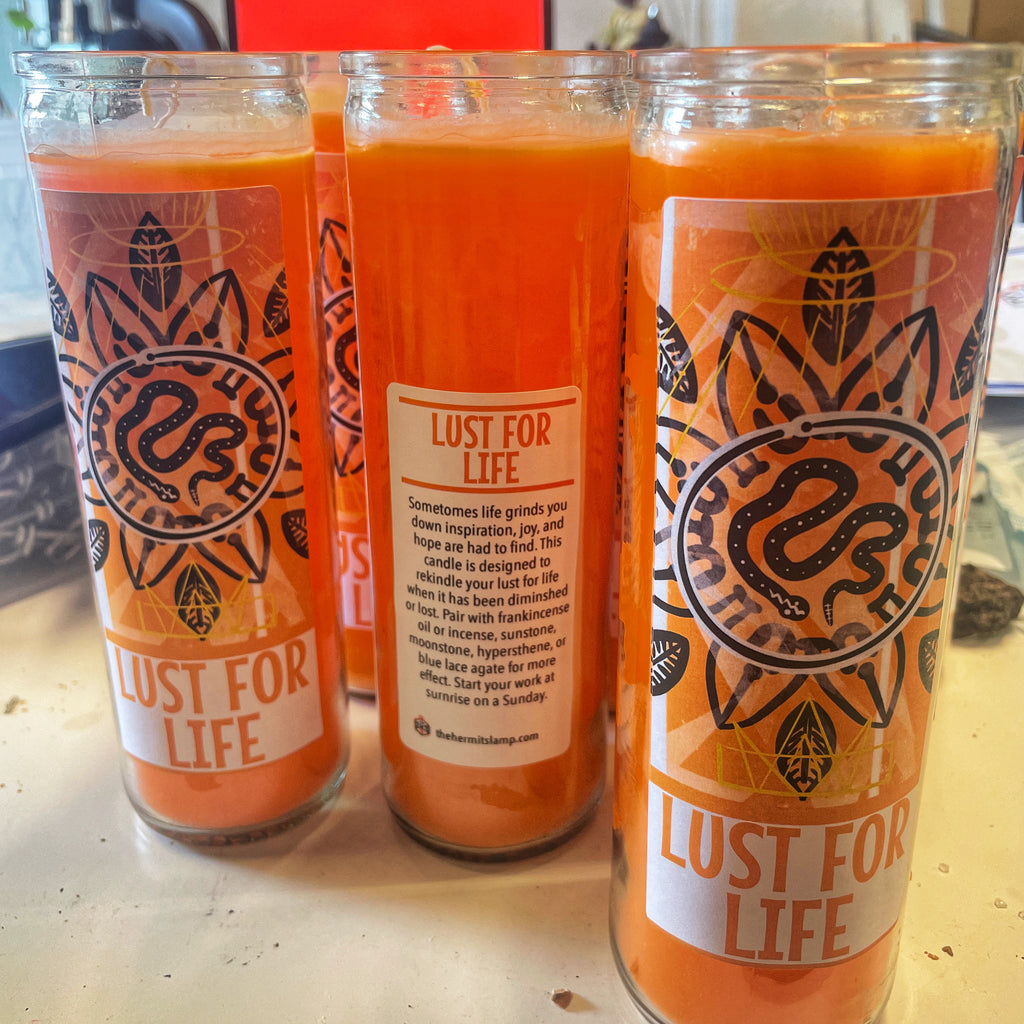 7 Day Candle - Lust for Life
Sometimes life grinds you down inspiration, joy, and hope are had to find. This candle is designed to rekindle your lust for life when it has been diminished or lost. Pair with frankincense oil or incense, sunstone, moonstone, hypersthene, or blue lace agate for more effect. Start your work at sunrise on a Sunday. 
Featuring original magical art by Andrew McGregor. His channeled art work taps into the power of the divine to help you achieve what you need in life.