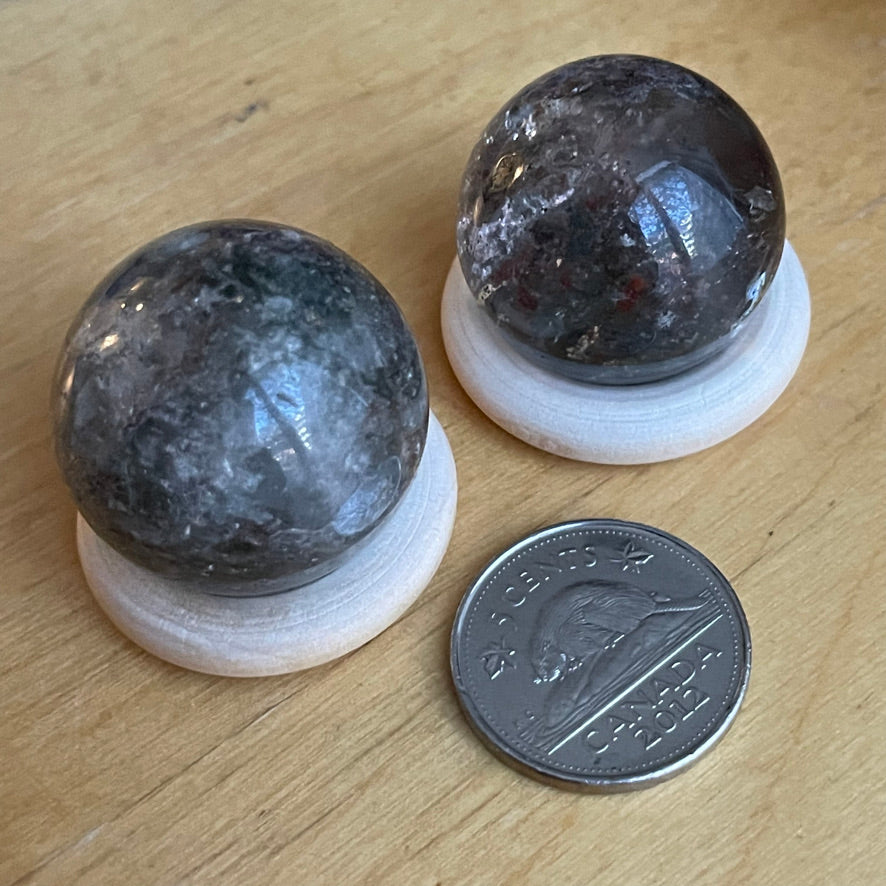 Lodolite Sphere
A 1" sphere of lodolite quartz.
Also known as garden quartz, this form of quartz is known for its inclusions of varying colours, thanks to the presence of a wide variety of other crystals including feldspar and chlorite.

The result is a form of quartz that appears to evoke distinctive seascapes and landscapes upon which one can embark on a journey of spiritual discovery, peace, and spiritual communication.