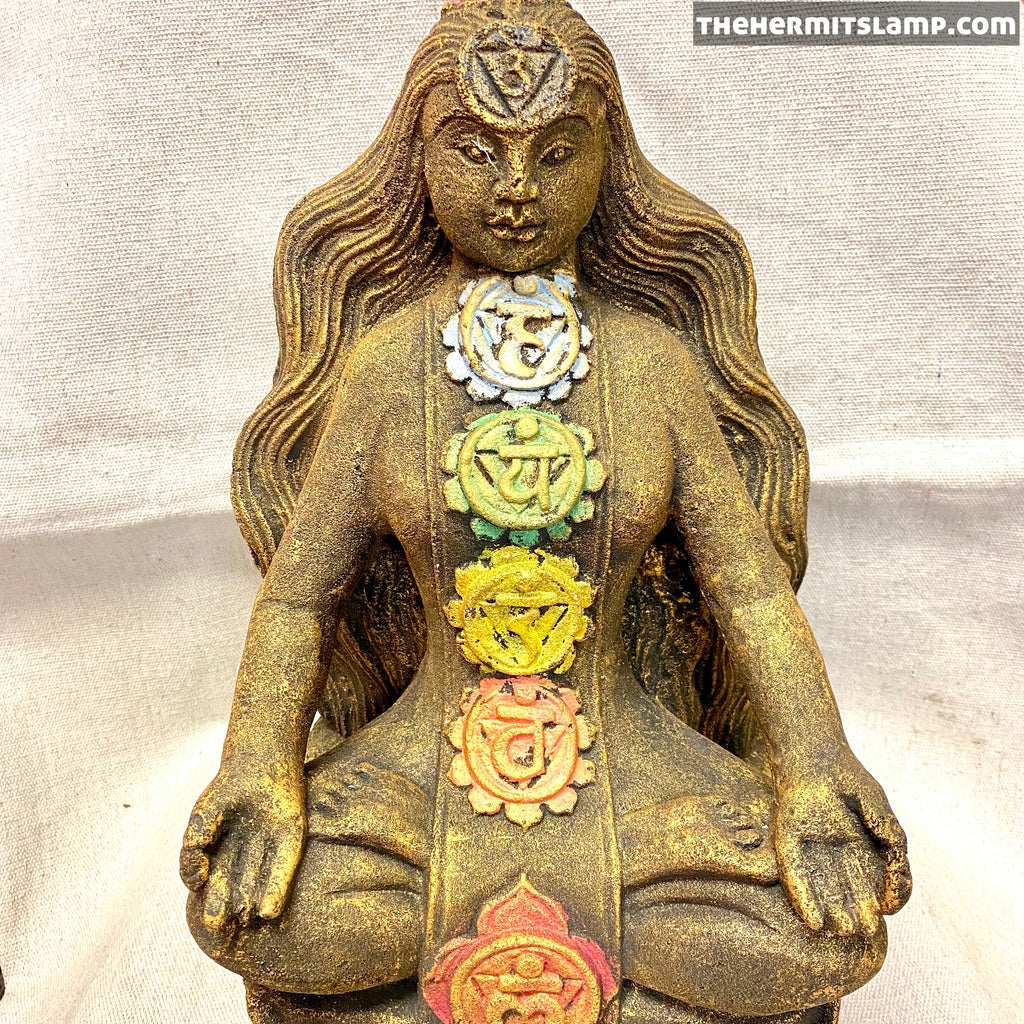 Seven Chakras Goddess Volcanic Stone Incense Holder
An incense holder in the shape of a beautiful figure of the goddess meditating upon a lotus flower, her body adorned with the symbols and colours of seven chakras. Made from black volcanic rock, this incense holder statue stands 13.75" tall. 
Available in a black finish, or adorned in the colours of the seven chakras.