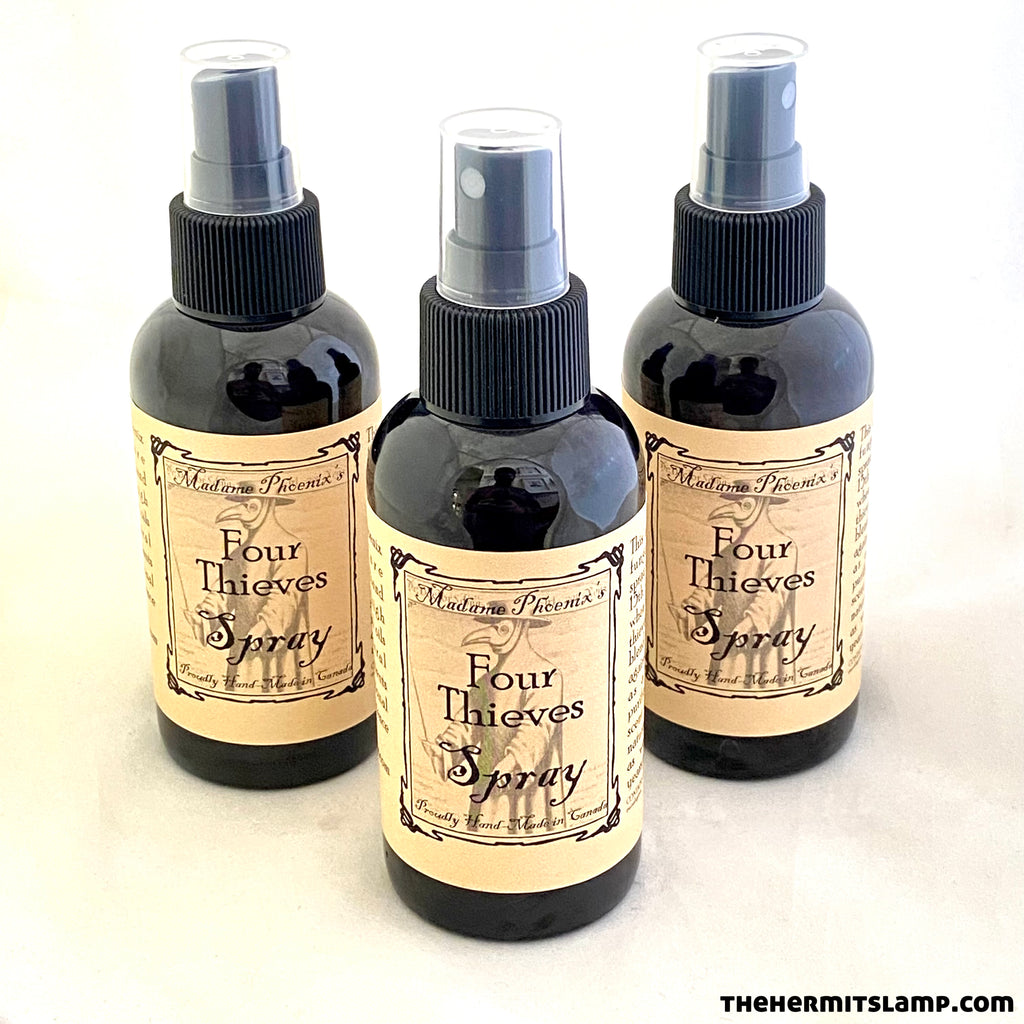 Four Thieves Room Spray by Madame Phoenix
This antibacterial, anti-fungal, and anti-viral spray is based on the 15th Century recipe; legend says four thieves concocted this blend to protect them against the plague. Use as a cleaner and as a purifier - its fresh, clean scent and powerful all-natural essences work as well today as in years passed.
Contains rosemary, lemon, clove, cinnamon and eucalyptus. Also available in an essential oil blend.
All Madame Phoenix sprays are individually hand made from high quality essential oils and all-natural magical ingredients for an exceptional spiritual experience like no other. Spritz a few mists in to the air in any room you want, or around yourself to change your own energy. As effective as incense, without the smoke. 
100 ml
Vegan