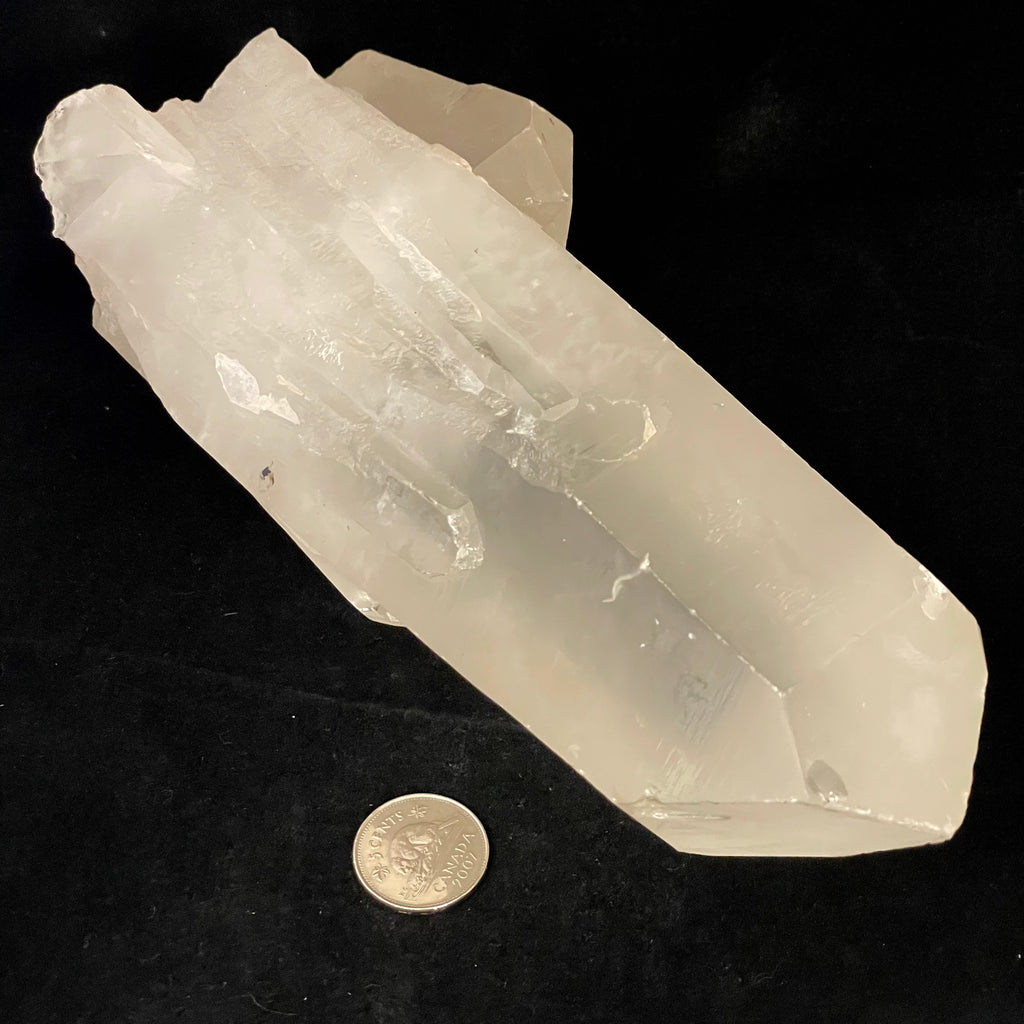 Clear Quartz Point Jumbo!
Important! This point has been roughed up a bit and has some chips. See photos to see the damage. Sold as is. 
Clear quartz is highly prized for its ability to clear the mind of negativity to enhance higher spiritual receptiveness. It is considered the master of all healing crystals due to its ability to magnify or amplify the healing vibrations of other crystals.
Amplifies, focuses, and stores energy. Keeps you in touch with your spiritual side. Amplifies all spiritual and mental efforts. Aids in healing, and physical balance.
Crown Chakra (7th - Sahasrara)
Please note this point weights about 1.250 kg and is 7 inches long.