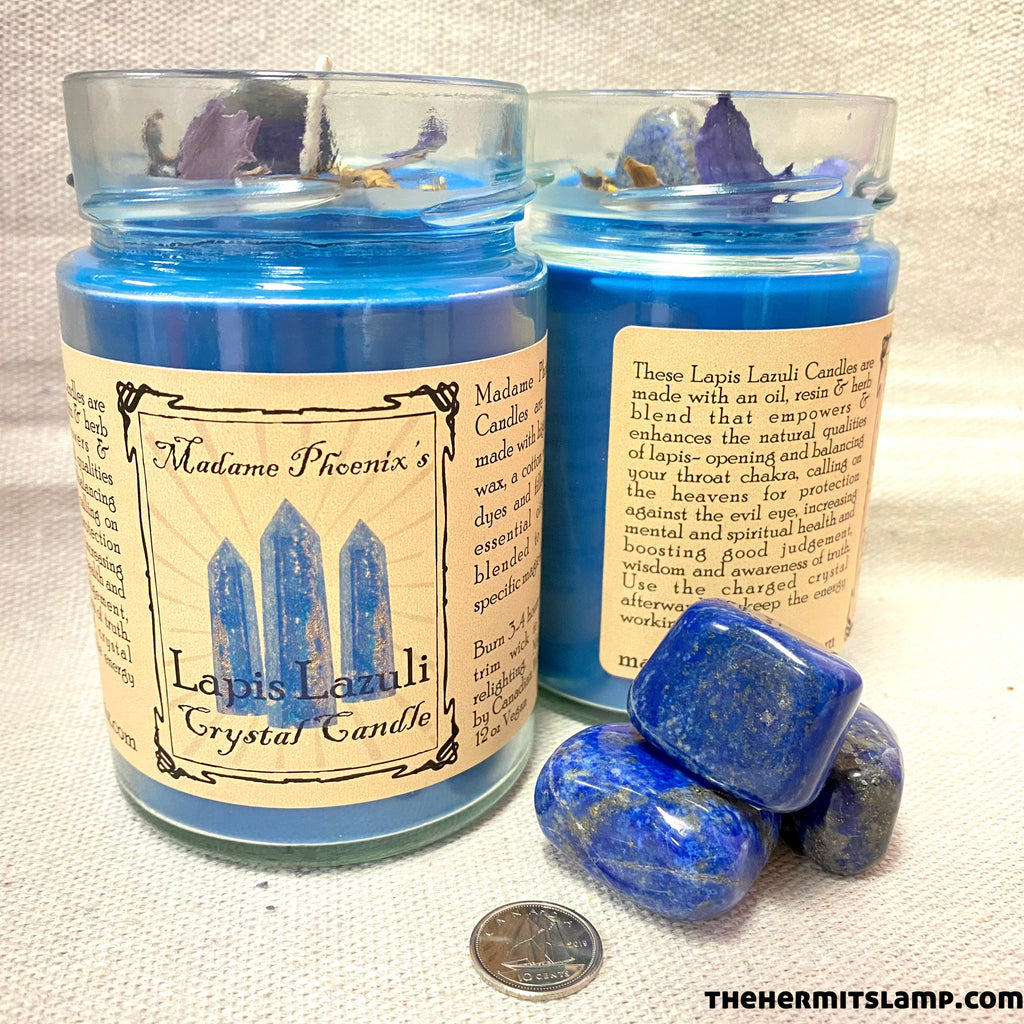 Lapis Lazuli Crystal Candle by Madame Phoenix
These lapis lazuli candles are made with an oil, resin and herb blend that enhances the natural qualities of lapis: Opening and balancing your throat chakra, calling on the heavens for protection against the evil eye, increasing mental and spiritual health, and boosting good judgement, wisdom and awareness of truth. Use the charged piece of lapis lazuli afterwards to keep the energy working for you.

Madame Phoenix 12 oz. candles are individually made with high quality soy wax, a cotton wick, natural dyes and filled with pure essential oils, expertly blended to achieve a specific magical effect. Vegan and Fair Trade. Candle lasts up to 72-90 hours.
Burn 6-8 hours at a time at most and trim wick to 1/4" before relighting.