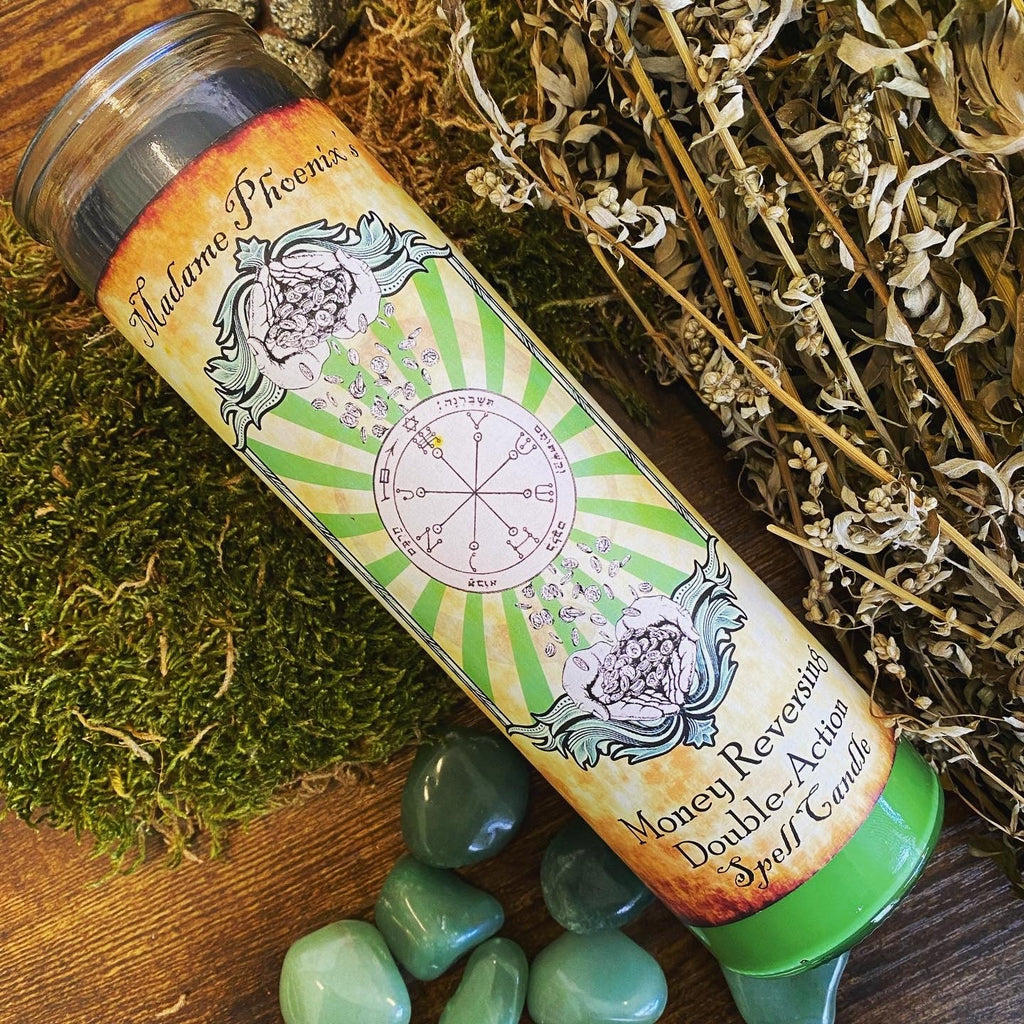 7 Day Candle - Money Reversing Double Action by Madame Phoenix
Let your senses revel in the incomparable rich golden beauty that is honey and amber!
Almost like liquid sunshine, these two beautiful gifts from nature are known to preserve life, nourish the soul and lend energy and sweetness to the bearer. Fill your home with this timeless combination, and let their gentle gifts sustain you.
Honey spells have been done for a long time to bring sweetness to the magical practitioner, evoking the good things in life and positive behaviour from others.
Topped with appropriate herbs, roots, resins, crystal and biodegradable planet-safe gold glitter.
7 day style
Vegan.