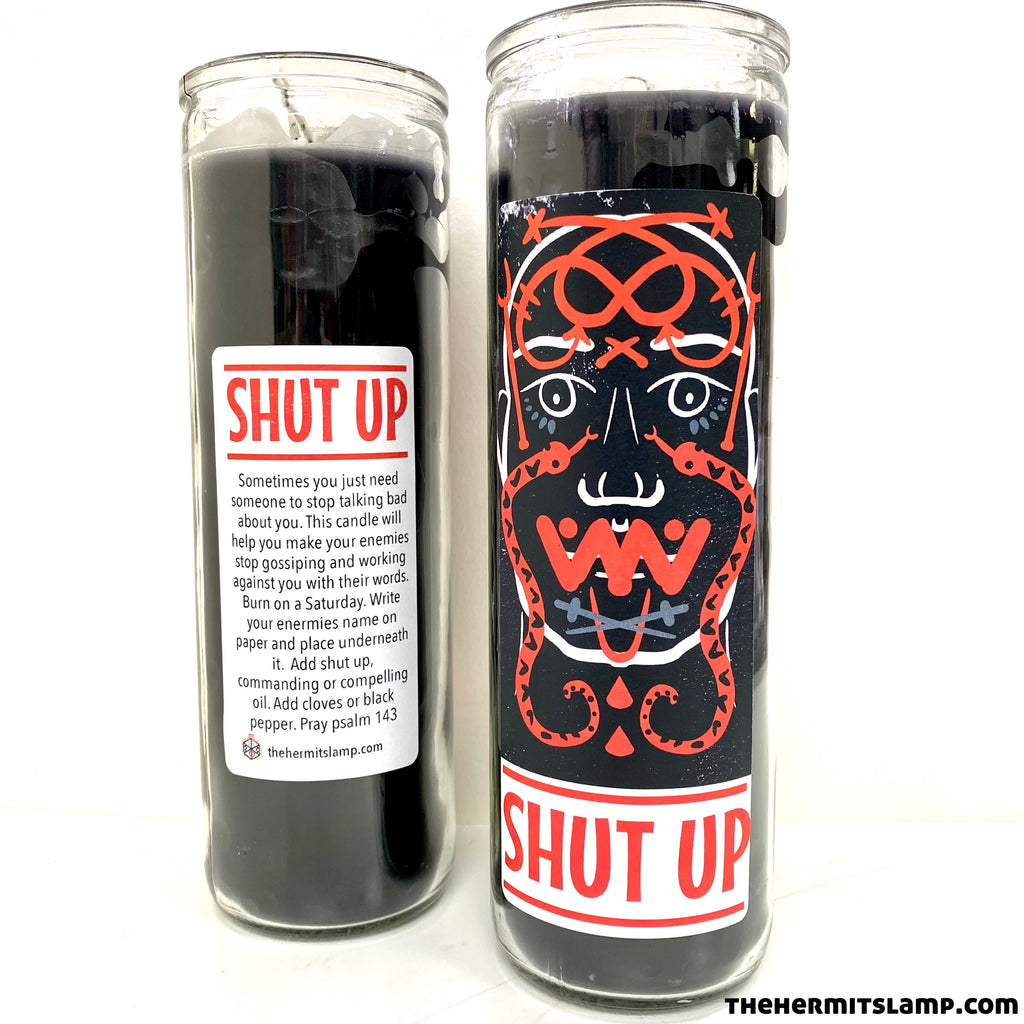 7 Day Candle - Shut Up
Sometimes you just need someone to stop talking bad about you. This candle will help you make your enemies stop gossiping and working against you with their words. Write your enemies' name on paper and place it underneath the candle. Add Shut Up, Commanding or Compelling Oil. Add cloves or black pepper, and pray Psalm 143. 
Featuring original magical art by Andrew McGregor. His channeled art work taps into the power of the divine to help you achieve what you need in life.