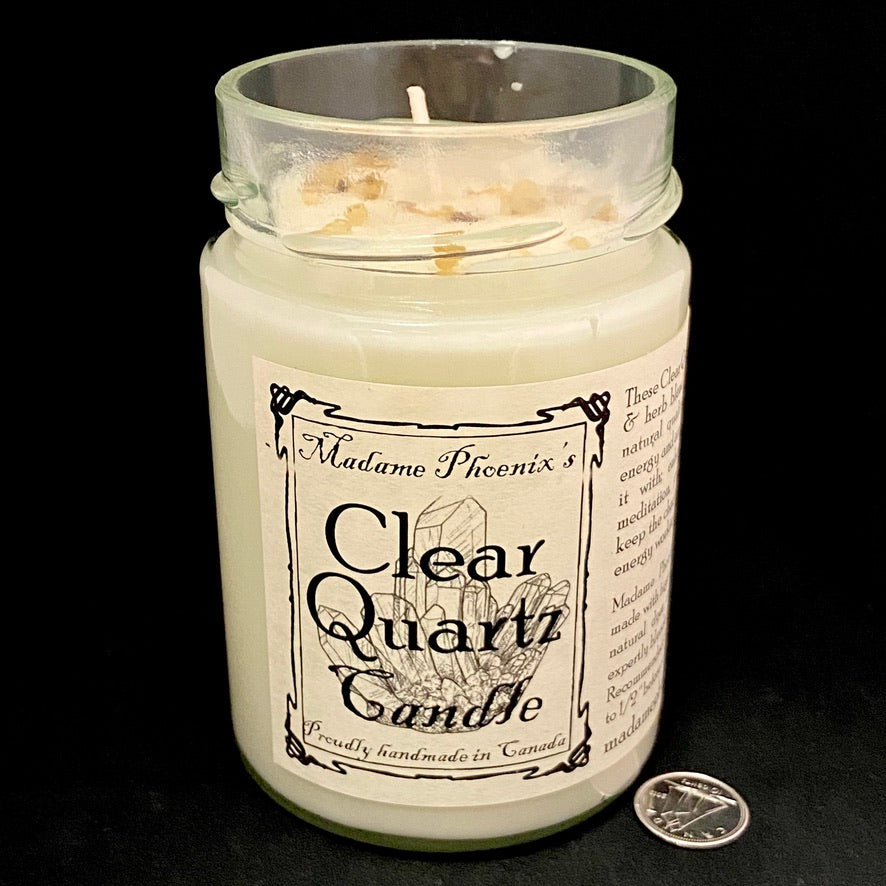 Clear Quartz Crystal Candle by Madame Phoenix
Each of these spell candles is made with a blend of oils, resins and herbs that resonate with the energy of clear quartz, amplifying and enhancing its natural vibes.

Clear quartz is used as a wonderful 'all purpose' power stone. It is easily energetically programmable to your intentions, and is protective and cleansing to the energy around you. Used to enhance and open psychic abilities, help with meditating, clear and heal energy blockages and raise spiritual awareness.

Madame Phoenix 12 oz. candles are individually made with high quality soy wax, a cotton wick, natural dyes and filled with pure essential oils, expertly blended to achieve a specific magical effect. Vegan and Fair Trade. Candle lasts up to 72-90 hours.
Burn 6-8 hours at a time at most and trim wick to 1/4" before relighting.