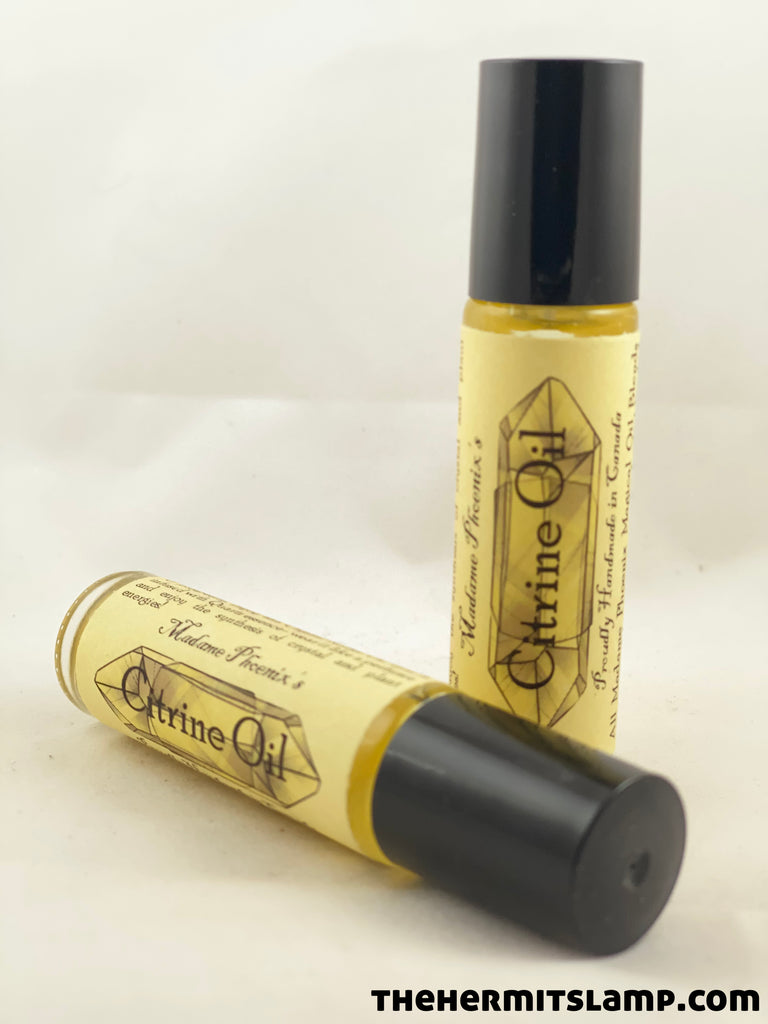 Citrine Oil by Madame Phoenix
Infuse your personal energy or your home or business with citrine's power to dispel negativity and to invigorate you. Also good for encouraging joy, wellbeing and increased willpower. What's not to love?
Citrine's sunny energy changes and dispels discord and depression, and invigorates the physical body. Citrine is also said to cleanse and tone the sacral and solar plexus chakras, as well as resonating success, wellbeing, abundance and prosperity.
Enjoy this crystal roller oil that is infused with quartz and citrine essence - wear it like a perfume and enjoy the synthesis of crystal and plant energies!