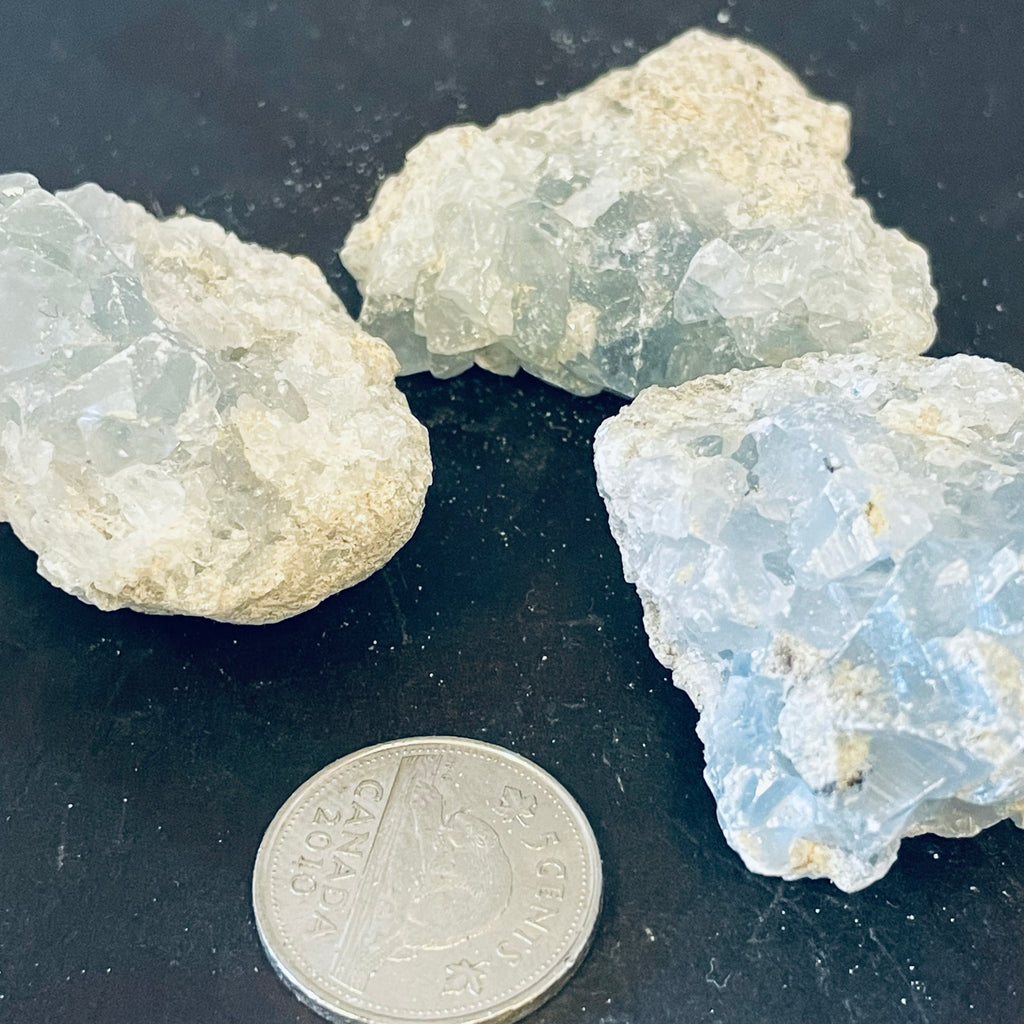 Celestite Cluster (Multiple Options)
Celestite is also known by some as Celestine.
The 5th (Throat) and 7th (Crown) chakras connect through this stone which allow over-thinkers to communicate clearly and thoughtfully.  Used to foster and forge connections to the angelic realm and blocks out "noise" in meditations. Purifies the aura.
Medium variety features shapes like hearts and eggs as well as plain clusters. The larger varieties are especially beautiful!