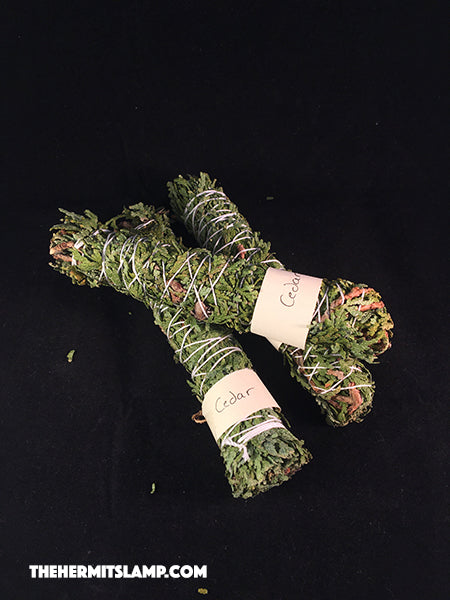 Cedar Herb Bundle
Ontario grown and harvested cedar branches hand-bound into 6 inch long bundles.
Approx. 1" diameter.
Handcrafted in Canada.
These bundles are made with herbs grown in Woodstock, Ontario by a really cool farmer, so you can be sure that what you are burning is safe. We also carry a wide variety of equally potent and effective alternatives to white sage.