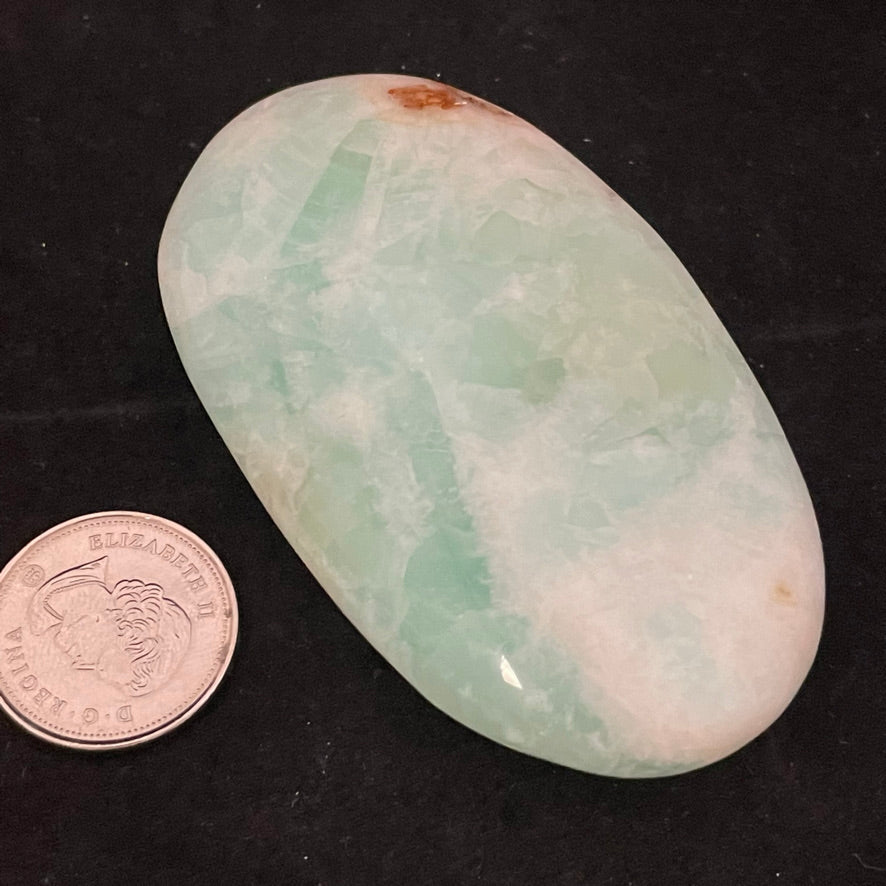 Caribbean Calcite Palm Stone
Caribbean Calcite is a stone that can help us with spiritual awakening, transformation, and emotional understanding. When used in meditation, it can help us access our inner vision and connect to our higher selves, to help us gain a sense of purpose, a truer sense of self, and ultimately begin our journey of ultimate self-discovery.
This stone can aid in enhancing psychic abilities and clairvoyant gifts, helping us to access our intuition as we gain insight, knowledge, and inspiration. For this reason, it is a helpful stone for the third-eye chakra, especially during times of new beginnings and personal growth.
This palm stone measures 3" x 1 3/4"