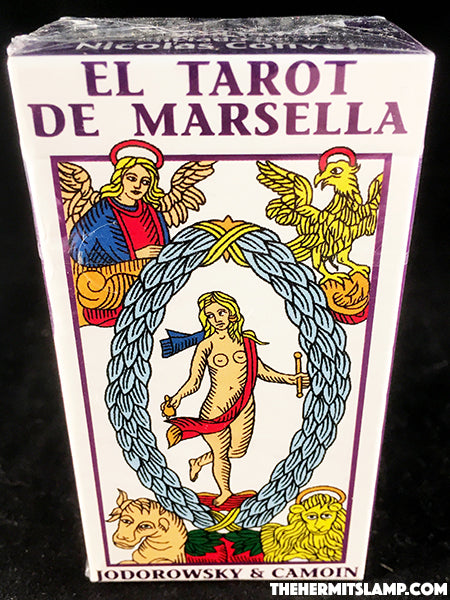 Camoin-Jodorowsky Tarot de Marseille
During the process of rebuilding the Tarot, Philippe Camoin redrew all of the cards and led the investigation in collecting a vast number of ancient documents, working on his computer to reconstruct symbols that had been lost.
On top of the years of research which were needed to assemble all the needed elements, Philippe Camoin passed two full years redrawing the cards. During these two years, he practically never left his Paris apartment he had taken for the project. Seven days a week, he examined the elements on his computer, redrew the tiniest stroke in each of the 78 cards with the help of a light pen. Alejandro Jodorowsky came regularly to visit and together they debated the choices and improvements to be made.