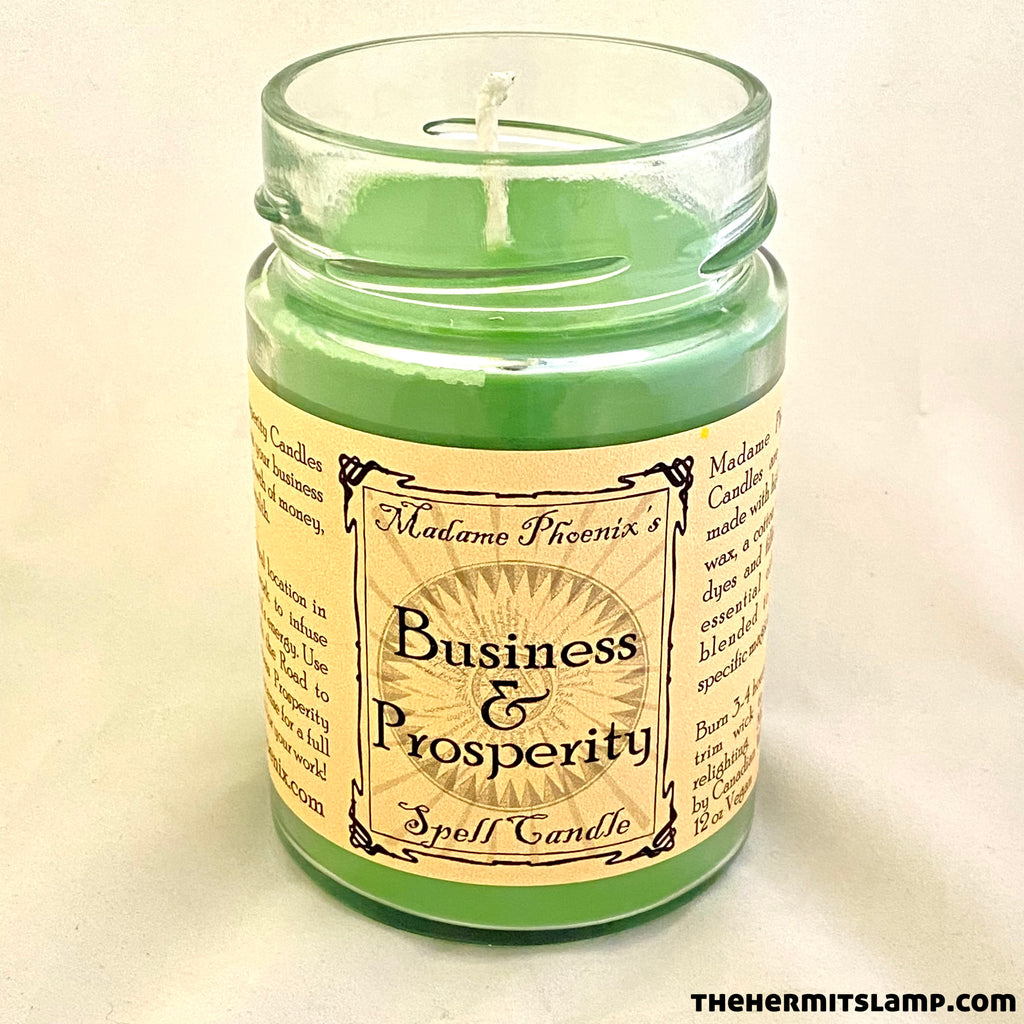 Business & Prosperity Candle by Madame Phoenix
Business and Prosperity Candles are made to bless your business and foster the growth of money, prosperity and wealth. Burn it in a central location in your place of work to infuse your space with it's energy.
Madame Phoenix 12 oz. candles are individually made with high quality soy wax, a cotton wick, natural dyes and filled with pure essential oils, expertly blended to achieve a specific magical effect. Vegan and Fair Trade. Candle lasts up to 72-90 hours.
Burn 6-8 hours at a time at most and trim wick to 1/4" before relighting.