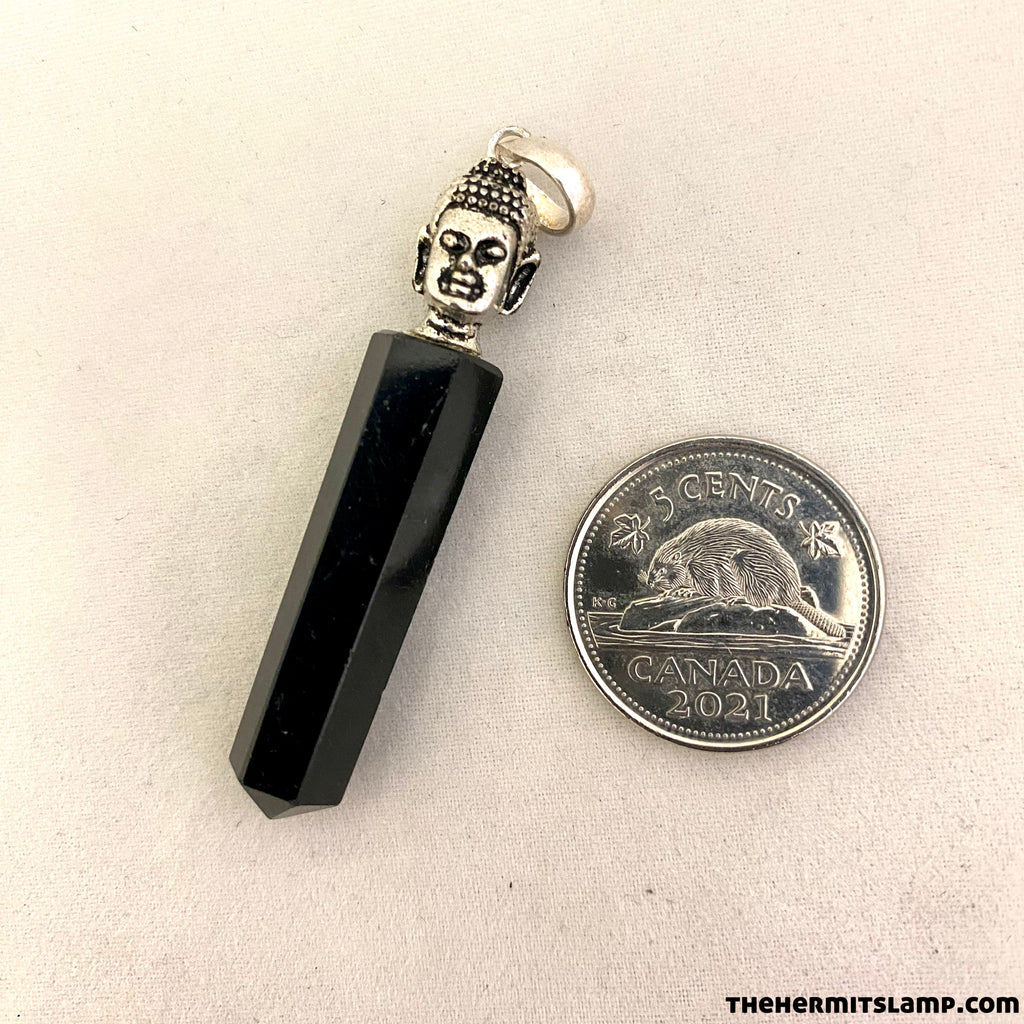 Budda Head Obsidian Pendant
A 1 1/4" x 1/4" hexagonal point pendant crafted out of polished obsidian, capped with a small metal buddha head.
Obsidian is known as a powerful stone of protection. It is helpful in scrying, or even scrying into. Helps remove pain. Can aid in seeing the reality of life.
Root Chakra (1st - Muladhara)