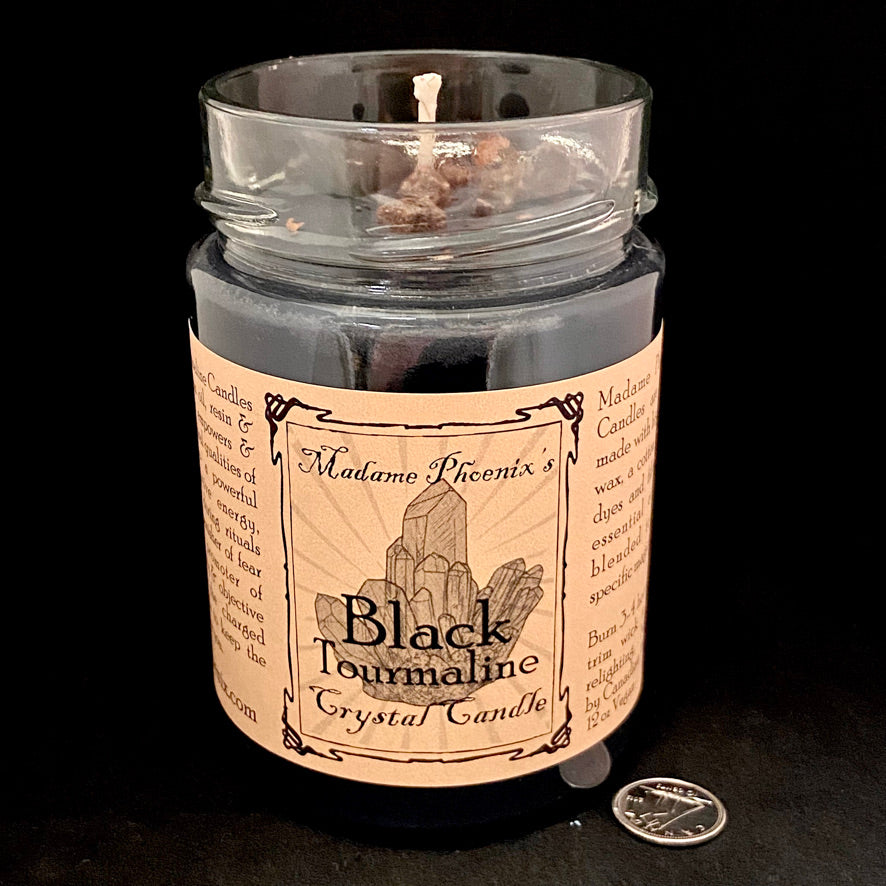 Black Tourmaline Crystal Spell Candle by Madame Phoenix
Black tourmaline dispels negative energy, promotes objective awareness, banished fear and tension and helps us see the positive direction to move towards. This candle centres the properties of this powerful crystal, to give you a powerful protective aura against negativity and stress.

Madame Phoenix 12 oz. candles are individually made with high quality soy wax, a cotton wick, natural dyes and filled with pure essential oils, expertly blended to achieve a specific magical effect. Vegan and Fair Trade. Candle lasts up to 72-90 hours.
Burn 6-8 hours at a time at most and trim wick to 1/4" before relighting.