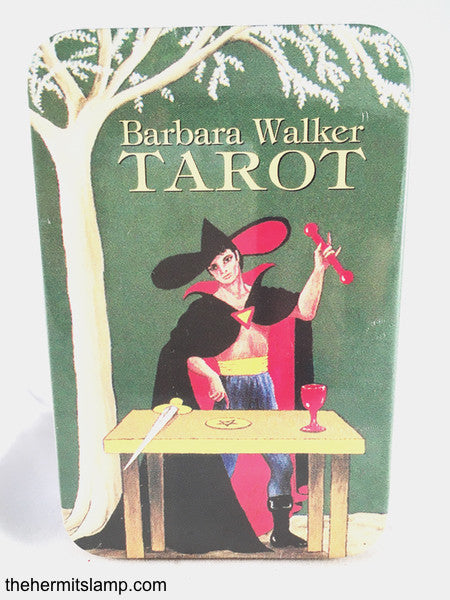 Barbara Walker Tarot in a Tin
The Barbara Walker Tarot depicts goddesses and gods from mythology all over the world. Positive, negative and in-between deities are all shown, creating a complex deck which can seem a little disturbing to those unfamiliar with the myths.
Along with the other popular releases from US Games Systems' Tarot-in-a-Tin line, this deck includes 78 cards and instruction booklet packed into a reusable metal tin.