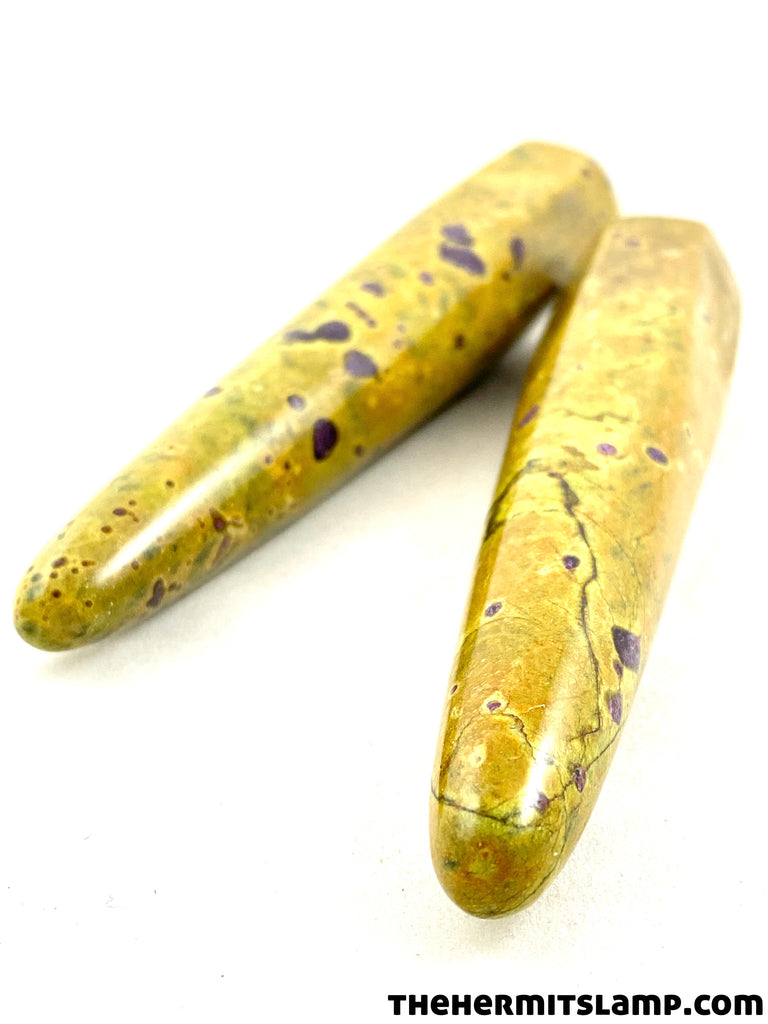 Atlantisite Wands
Crystal wands made from atlantisite, with a rounded hexagonal shape.
Atlantisite is a rare and remarkable fusion of serpentine with stitchtite, combining not just their appearance but their spiritual and energetic properties as well. Atlantisite is said to lower stress and anxiety, attract joy, and assist one in letting go of unhealthy emotional and mental practices; it is said to assist one in becoming more mature and aware of their feelings, thereby becoming more emotionally integrated.
Approximately 3.5" x 1"