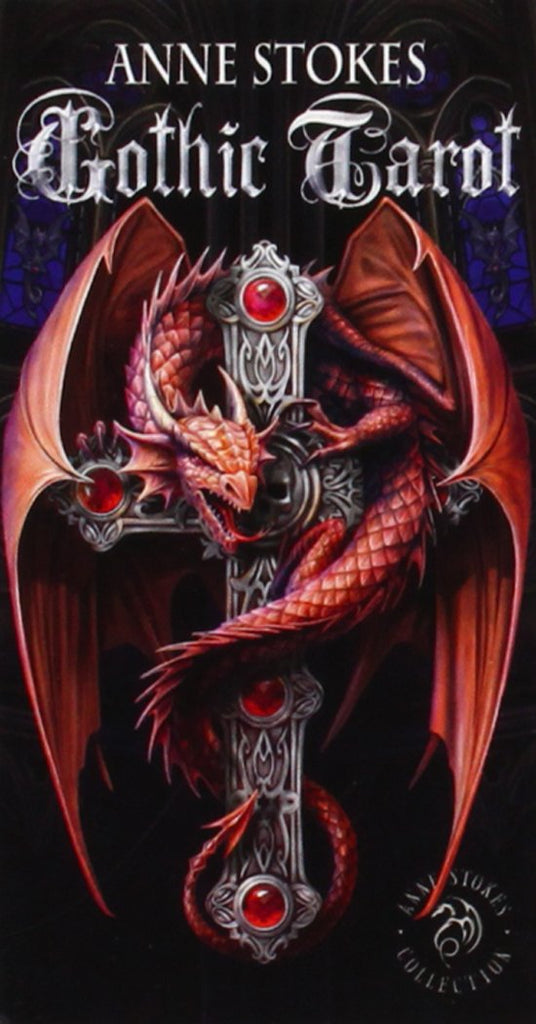 Anne Stokes Gothic Tarot
Renowned worldwide for her breathtakingly beautiful fantasy artwork, Anne Stokes delights fans yet again with this gorgeous tarot deck. This exquisitely crafted deck offers a compelling gothic twist on the traditional Rider-Waite-Smith suits. The wands are themed to mighty dragons. Cunning vampires have replaced the cups. Skeletons stand in for pentacles, and the swords have become angels. Use this inspiring tarot to explore strange magical worlds, call upon inner strength, understand dark urges, and test the limits of your imagination.
Boxed deck (2½ x 4½) includes 78 full-color cards and instruction booklet.
The companion booklets for most Lo Scarabeo decks are in five languages: English, Spanish, French, Italian, and German.