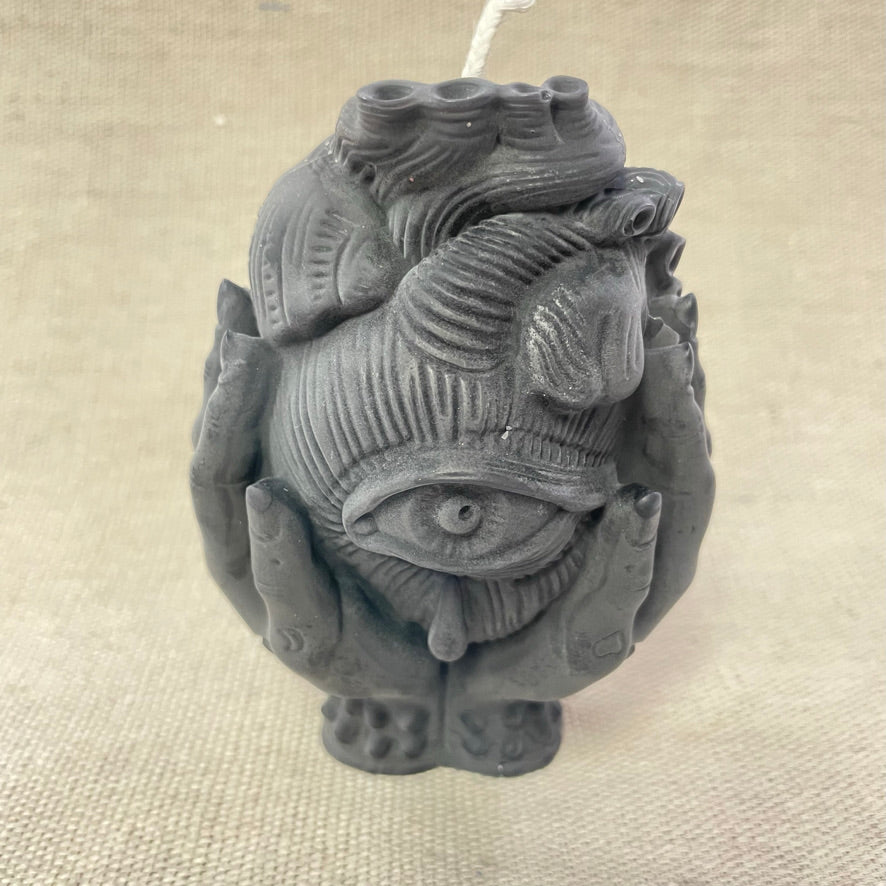 Anatomical Candles by Madame Phoenix (Multiple Options)
These candles come in a variety of styles
Heart of Darkness - Black: For dark times of emotional hurt and soul searching. Burn this black candle to light your way through, so you come back to yourself stronger and more evolved than before.

Heart's Desire - Burgundy: Suitable for love magic, a bright red; burn when seeking to find that true heart's desire in your life.

Heart of the Witch - Red: This dark burgundy candle lights the way of the witch to her secret heart- where intuition and emotion are guided and inspired by the wisdom of the Gods and of her magic.

Heart of Gold - Metallic: The 'king' of precious metals- incorruptible, gold cannot rust or fade- it is unchanging, constant and priceless. Burn this candle filled with gold mica and dusted with gold when seeking to become or draw that constant love and affection.

Handmade by Madame Phoenix locally in Toronto. Vegan soy wax and are scented.