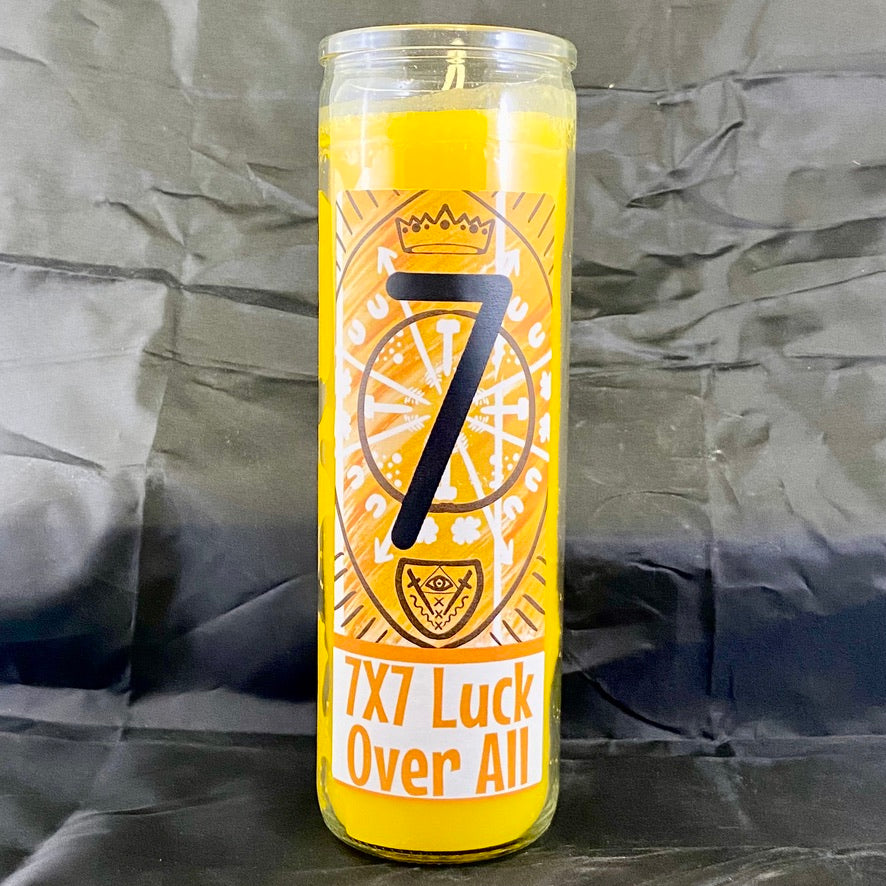 7 Day Candle - 7x7 Luck Over All
Burn this candle when you need luck in all areas of your life. This candle will work to tip the odds in your favour around work, love, money, and anything else in you are working on. Burn it on a Wednesday. Add any luck oil, lucky hand root, mercury or copal incense, and a horse shoe to add extra power.
Featuring original magical art by Andrew McGregor. His channeled art work taps into the power of the divine to help you achieve what you need in life.