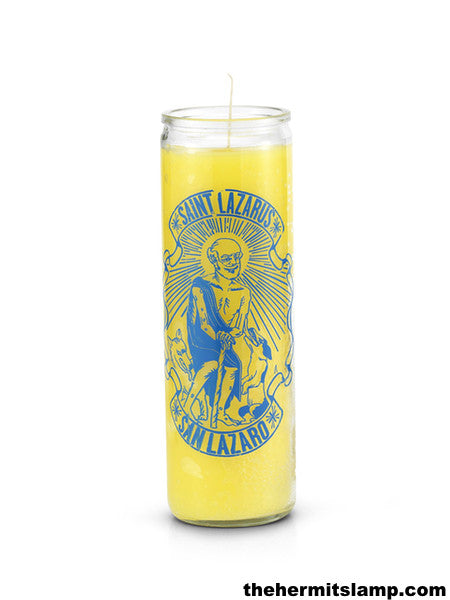 7 Day Candle - St. Lazarus
Use this 7 Day Saint Lazarus candle to petition the patron saint of the sick. Saint Lazarus has been known to grant people relief from chronic illness and immobilizing pain. Prayer in both English and Spanish. 
*Colour and Art may Vary
Note (8/13/20): Due to the ongoing COVID-19 pandemic, resupplying of the 7 Day Candles will take longer than normal. We are working with our suppliers to address this issue. Thank you for your patience!