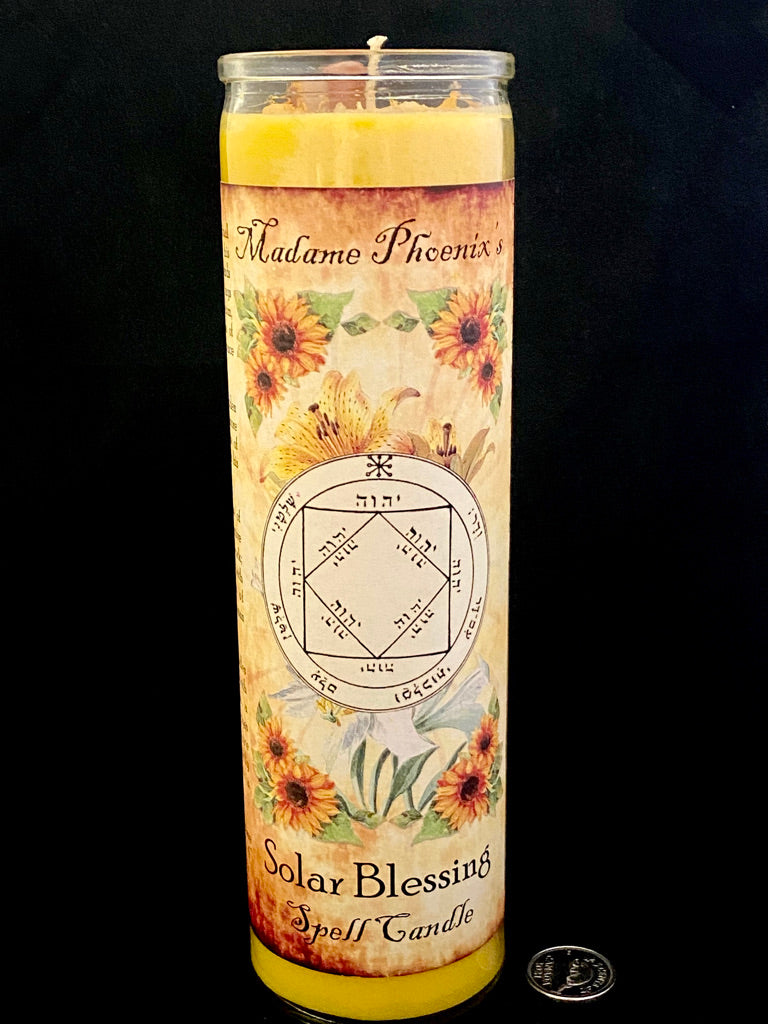 7 Day Candle - Solar Blessing Spell Candle by Madame Phoenix
Bask in the radiant spiritual energy of the Sun – his beneficent power extends wherever his bright rays touch; bringing freedom, wisdom and expansion of personal empire, influence and power.
See truths that are hidden from you, and become more aware of the presence of spirits around you with his sacred illumination!

Planetary magic is one of the oldest and most effective forms of spiritual work; magically resonating with the planets is part of thousands of years of human history.

Madame Phoenix Spell Candles are individually made with high quality soy wax, natural cotton wick, natural dyes and filled with pure essential oils, expertly blended to achieve a specific magical effect. Vegan.
Burn 6-8 hours at a time and trim the wick to 1/4" before relighting. Keep the crystal, the seals and your affirmation with you as a talisman in a black mojo bag after the candle is burned.