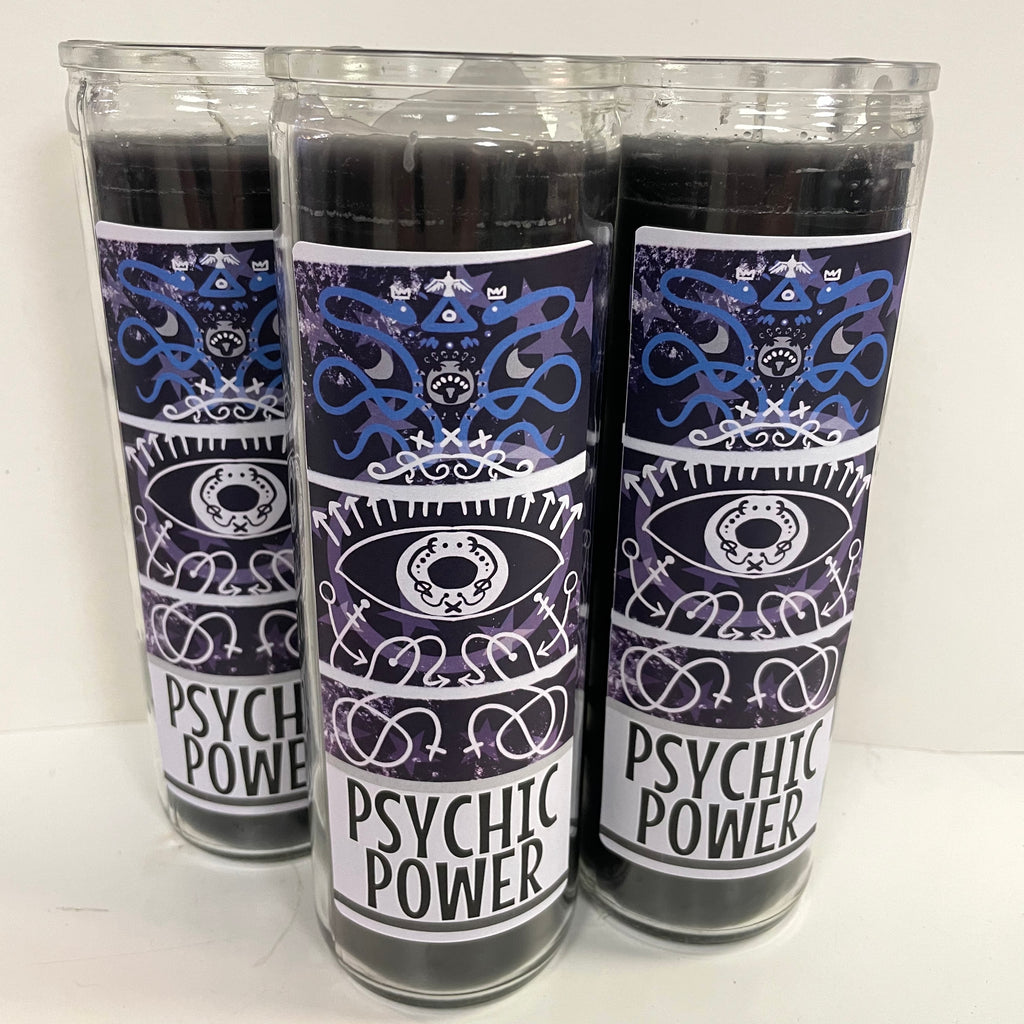 7 Day Candle - Psychic Power
Use this candle to open up your psychic abilities. Pray to have your abilities open. Use with  psychic power oil, or 3rd eye chakra oil. Add in clear quartz, citrine and/or labradorite for more power and use mastic or palo santo incense.  
Featuring original magical art by Andrew McGregor. His channeled art work taps into the power of the divine to help you achieve what you need in life.