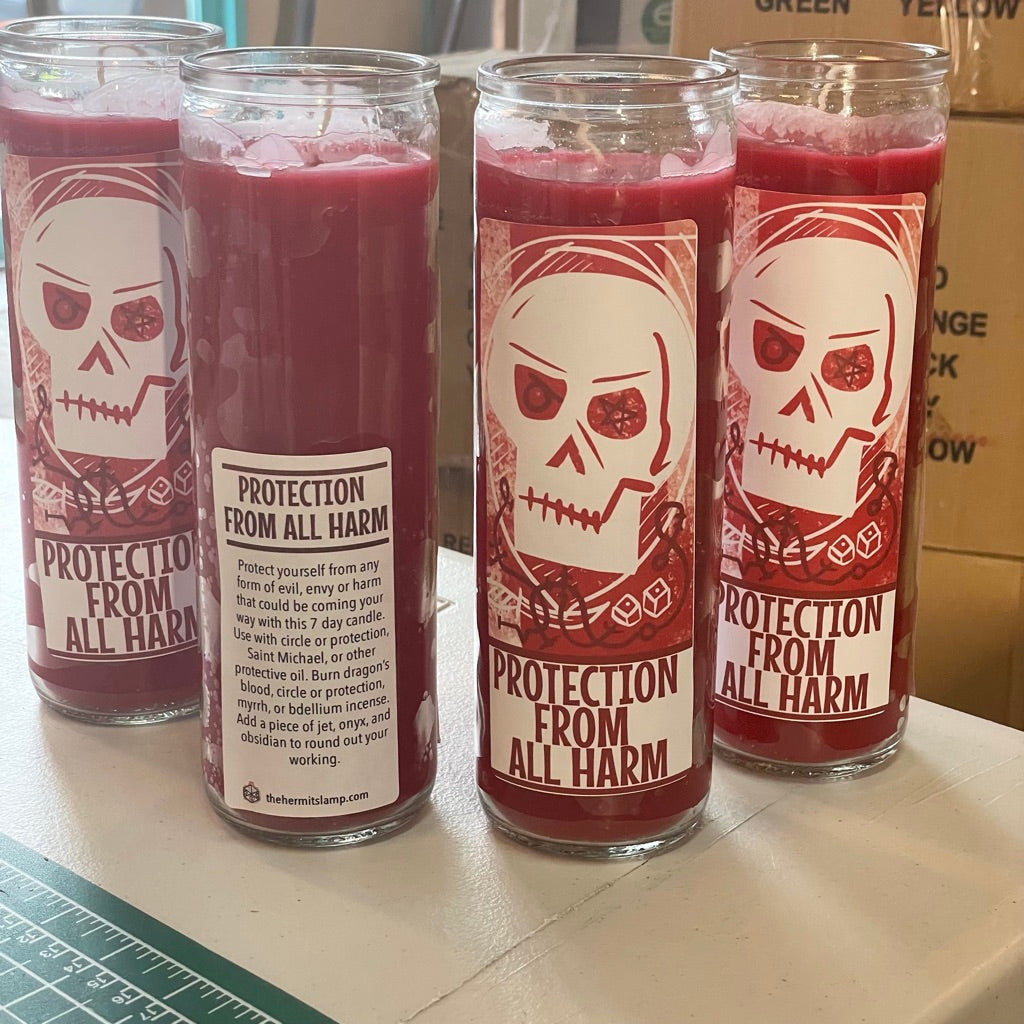 7 Day Candle - Protection From All Harm
Protect yourself from any form of evil, envy or harm that could be coming your way with this 7 day candle. Use with circle or protection, Saint Michael, or other protective oil. Burn dragon's blood, circle or protection, myrrh, or bdellium incense. Add a piece of jet, onyx, and obsidian to round out your defensive spell work with this candle.
Featuring original magical art by Andrew McGregor. His channeled art work taps into the power of the divine to help you achieve what you need in life.