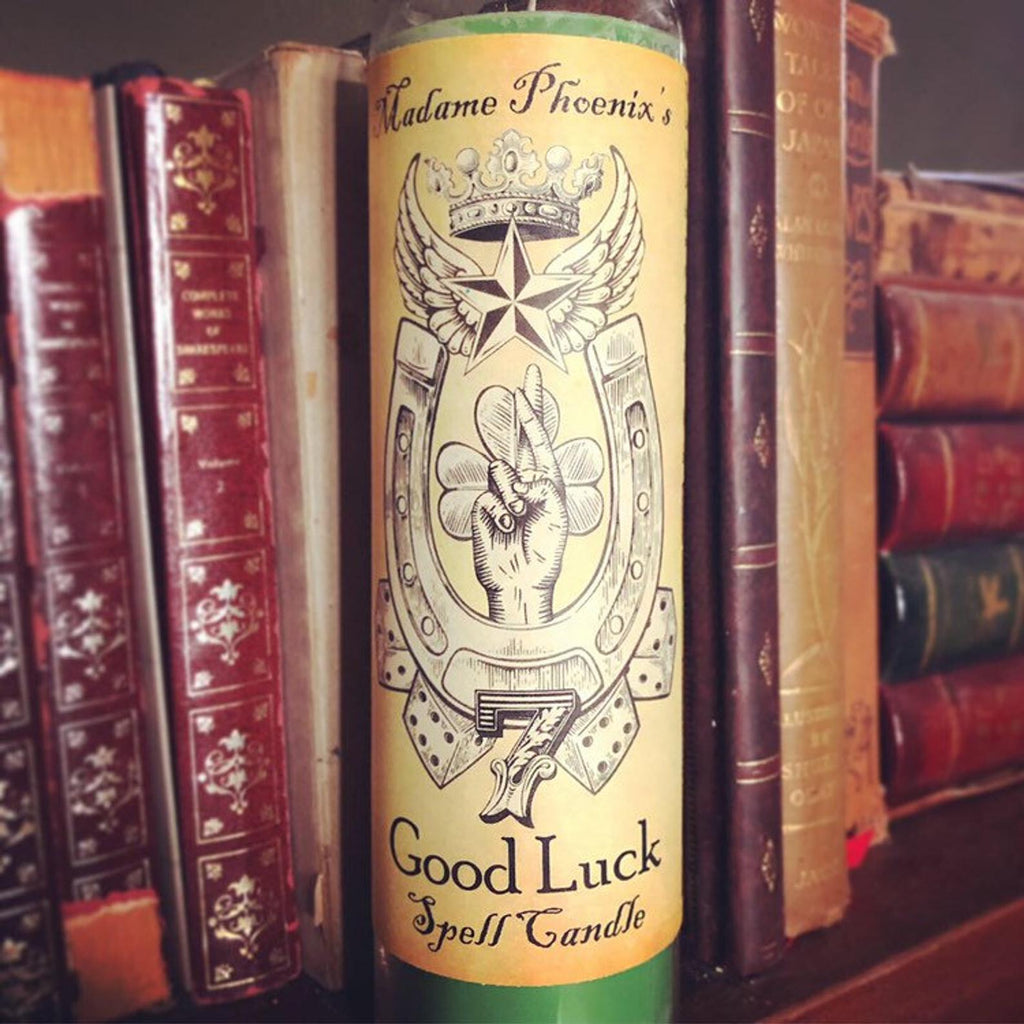 7 Day Candle - Good Luck by Madame Phoenix
This candle has been hand made with seven pure essential oils and organic herbs all resonating with time-honoured lucky energies. Whether you need luck with gambling, money, travel, or in life in general, these Lucky 7 candles bring good aspects to the seven main aspects of life - relationships, travel, family, health, spirituality, and knowledge. The number 7 has been associated with good luck for thousands of years - allow these lucky 7 to work for you!
Madame Phoenix Spell Candles are individually made with high quality soy wax, natural cotton wick, natural dyes and filled with pure essential oils, expertly blended to achieve a specific magical effect. Vegan.
Burn 6-8 hours at a time and trim the wick to 1/4" before relighting.