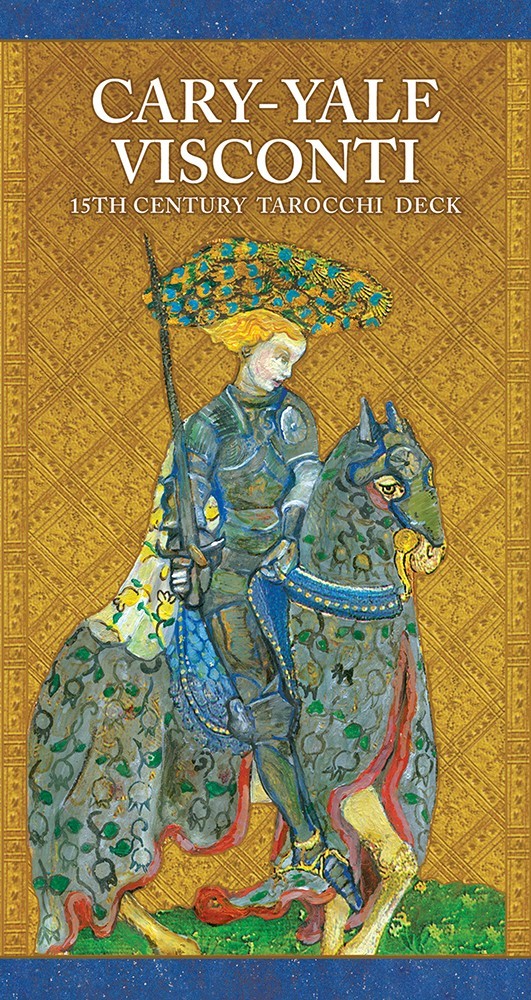 Cary-Yale Visconti 15th Century Tarocchi Deck
This complete 86-card Cary-Yale Visconti Tarocchi deck includes facsimile reproductions of 67 extant 15th century cards, plus 19 cards recreated to replace missing cards from the original pack. The 24 court cards are of particular interest because they include both male and female knights and pages.
The 67 extant cards, believed to have been painted by Bonifacio Bembo, are housed in the Cary Collection of Playing Cards, Beinecke Rare Book and Manuscript Library, at Yale University.
This deluxe edition includes a 68-page guidebook with colour illustrations, expanded meanings by Stuart R. Kaplan, and an in-depth history of tarot cards by Thierry Depaulis.