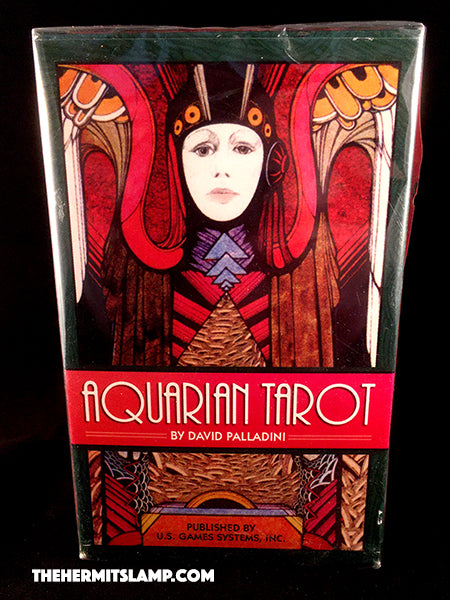 Aquarian Tarot (Multiple Options)
Created by David Palladini, this classic deck is known for its distinctive, compelling artwork, emblematic of the 1970s. Palladini's Art Deco-inspired imagery brought the tarot symbolism of the Rider-Waite-Smith deck into the modern age, and has kept this deck popular for decades. It continues to be a well-loved deck among tarot readers, collectors and enthusiasts alike.
Includes 78 cards and instruction booklet.
Available both in standard tarot size, and in a convenient travel-sized metal tin as part of US Games Systems' tarot tin series.