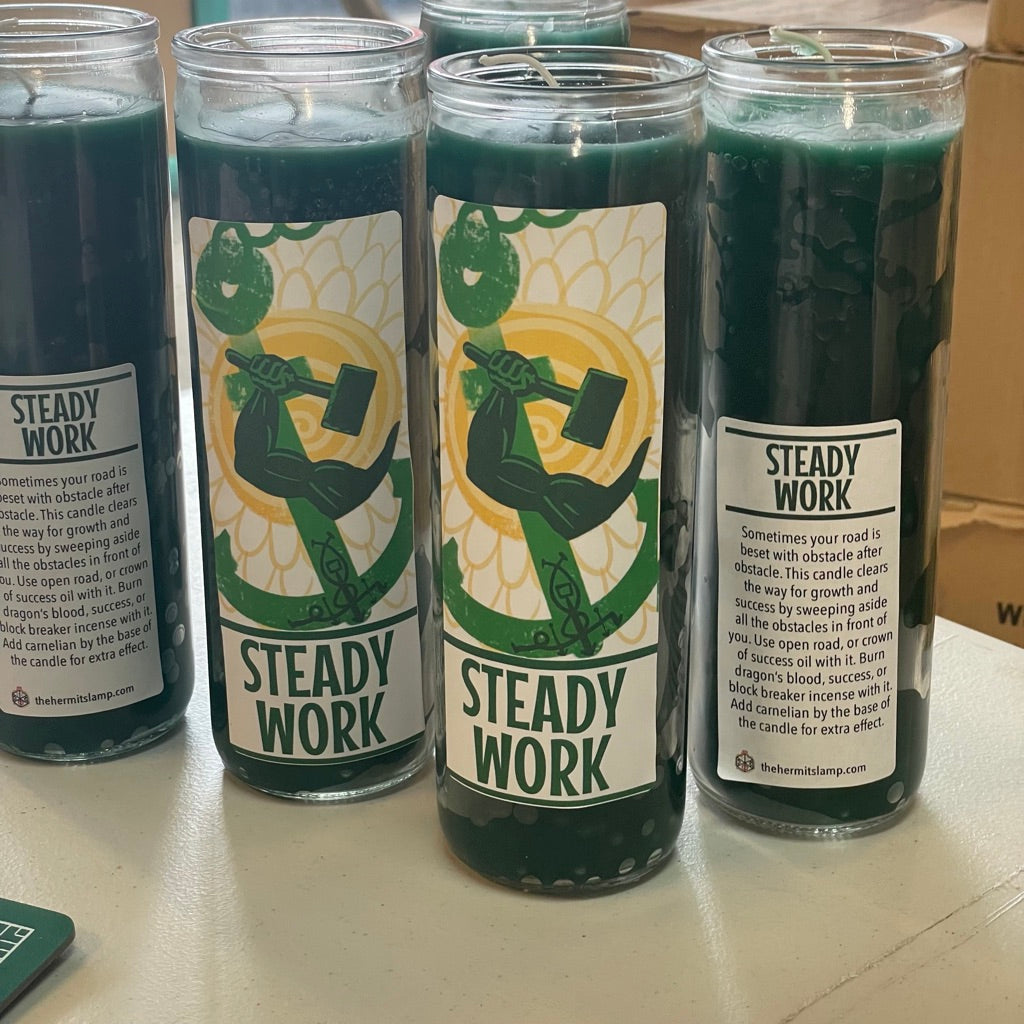 7 Day Candle - Steady Work
This 7 Day Steady Work candle is great to use when looking for a job or trying to find more consistent employment. Apply money drawing, wealth accumulation or steady work oil. Burn benzoin, frankincense, copal, or three kings incense with it. Place a piece or iron pyrite, jade, or green aventurine by the base for extra effect.
Featuring original magical art by Andrew McGregor. His channeled art work taps into the power of the divine to help you achieve what you need in life.