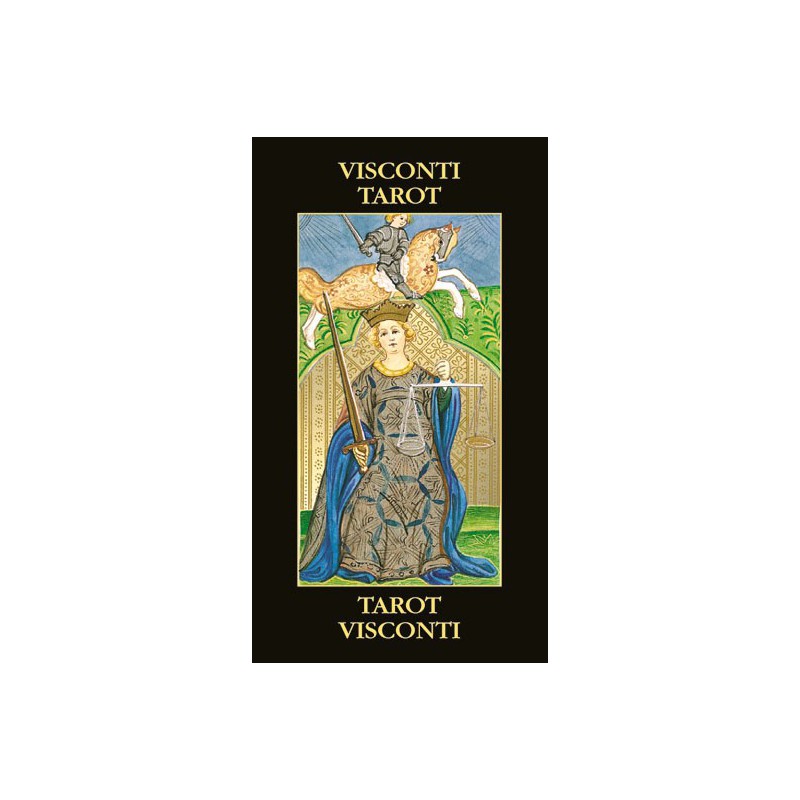 Visconti Tarot (Mini) (Out of Print)
One of the oldest Tarot decks preserved to this day and perhaps the most beautiful of all. These cards are universally recognized as one of the most extraordinary examples of miniature art and Renaissance symbolism.
The Visconti Mini Tarot, which has been restored  and printed with gold to enhance its original splendour, is now available in a new miniature size. 

Cards are 44 mm by 80 mm, which means that they are smaller than a traditional Tarot deck. Boxed deck includes 78 full-colour cards and instruction booklet.
*Out of print as of 8/5/2021.