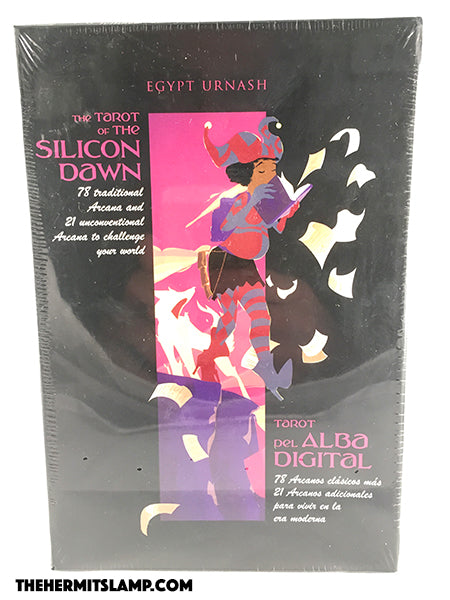 The Tarot of the Silicon Dawn (Out of Print)
78 Tradition Arcana and 21 Unconventional Arcana to challenge your world. 
The Tarot of the Silicon Dawn is an original and modern deck of vivid colours, science fiction imagery and kinetic shapes. There are 97 cards in the deck, including extra majors, extra suit cards, and a new partial suit of the Void. It's an unconventional deck that expands the boundaries of tarot.
*Out of print as of 8/5/2021.