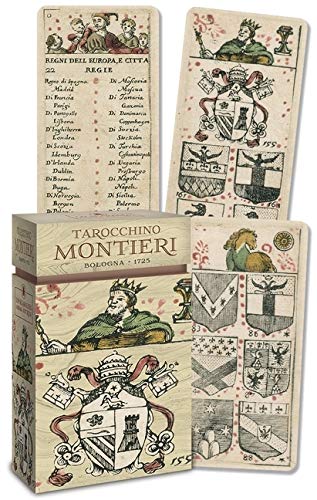 Tarocchino Montieri: Anima Antiqua
Originally created in 1721, Tarocchino Montieri is one of the rarest tarot decks in the world after nearly all of the existing copies were burned due to the influence of the church. This limited-edition, numbered deck is part of Lo Scarabeo's bestselling Anima Antiqua (Ancient Soul) series that features premium reproductions of the most interesting and important decks in the history of tarot. This deck follows the reduced number of cards as in the Bologna variant and the cards feature fascinating indexes and notes by Montieri about 18th century society, politics, and geography in addition to ornaments and illustrations.
Boxed deck (2½ x 4¾) includes a deck and instructional booklet.