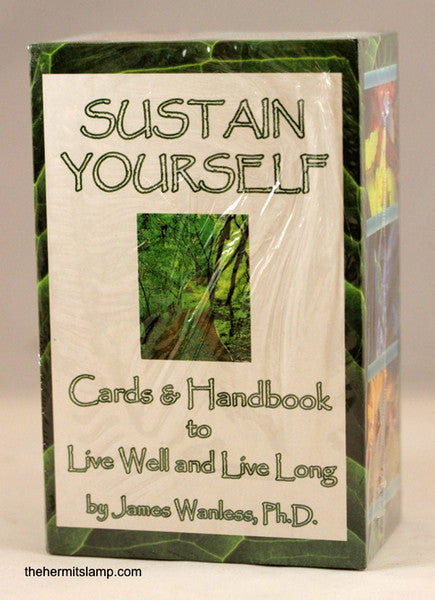 Sustain Yourself: Cards & Handbook to Live Well and Live Long (Out of Print)
Self-sustainability is the New Success - an inspired, evolved way of life.
This deck by James Wanless is complete with 101 colourful and rich photomontage nature cards and interpretations for playing the "game of life", to cultivate your "Sustain-Abilities".
Includes handbook for applying universal eco-principles to live whole - how to be happy, healthy, wealthy and wise.
Recharge and renew your life!
*Out of print as of 8/5/2021.