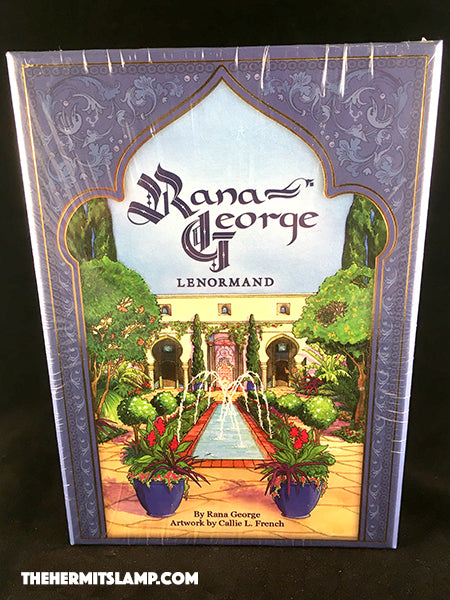 Rana George Lenormand
A wonderful Lenormand by Rana George, with artwork by Callie L. French that promises to take you to the beauty of Lebanon.
With a sprinkle of Lebanese folklore and a sash of 1001 Nights this exotic Lenormand deck reflects Rana George's nostalgic views and personal memories of Lebanon. Rana also shares her considerable expertise in the art of reading with the Lenormand System. Every exquisite detail of the Rana George Lenormand serve her mission of creating a deck unlike any other with its enticing artwork and insightful instruction. 
This 42-card deck includes extra Man and Woman cards as well as four additional cards that enhance the Lenormand experience. Includes 124-page guidebook.