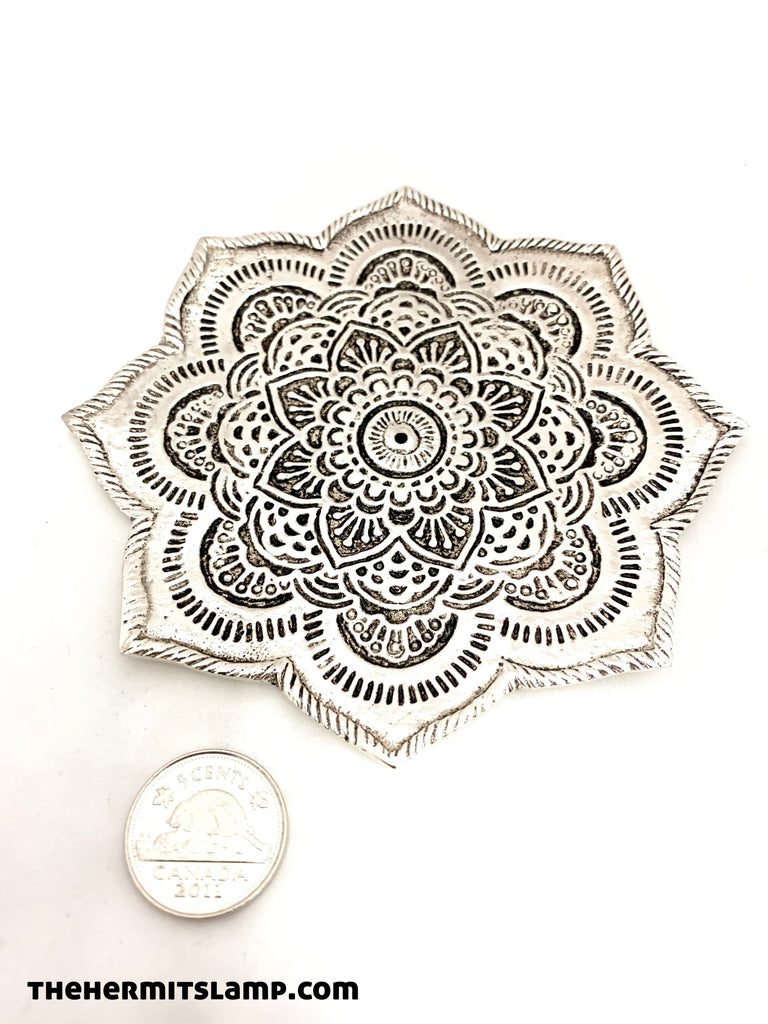 Lotus Metal Incense Holders
This finely detailed white metal antique finish Lotus incense burner is perfect to use with any regular stick incense. The hole appears in the centre of the lotus flower, leaving room for the ashes to fall around it as the stick burns.
The lotus is a symbol of purity, peace, beauty, rebirth and fertility. Considered to be of divine origin, the lotus rising above the water is an inspiration to reach enlightenment.
Size: 4" diameter.