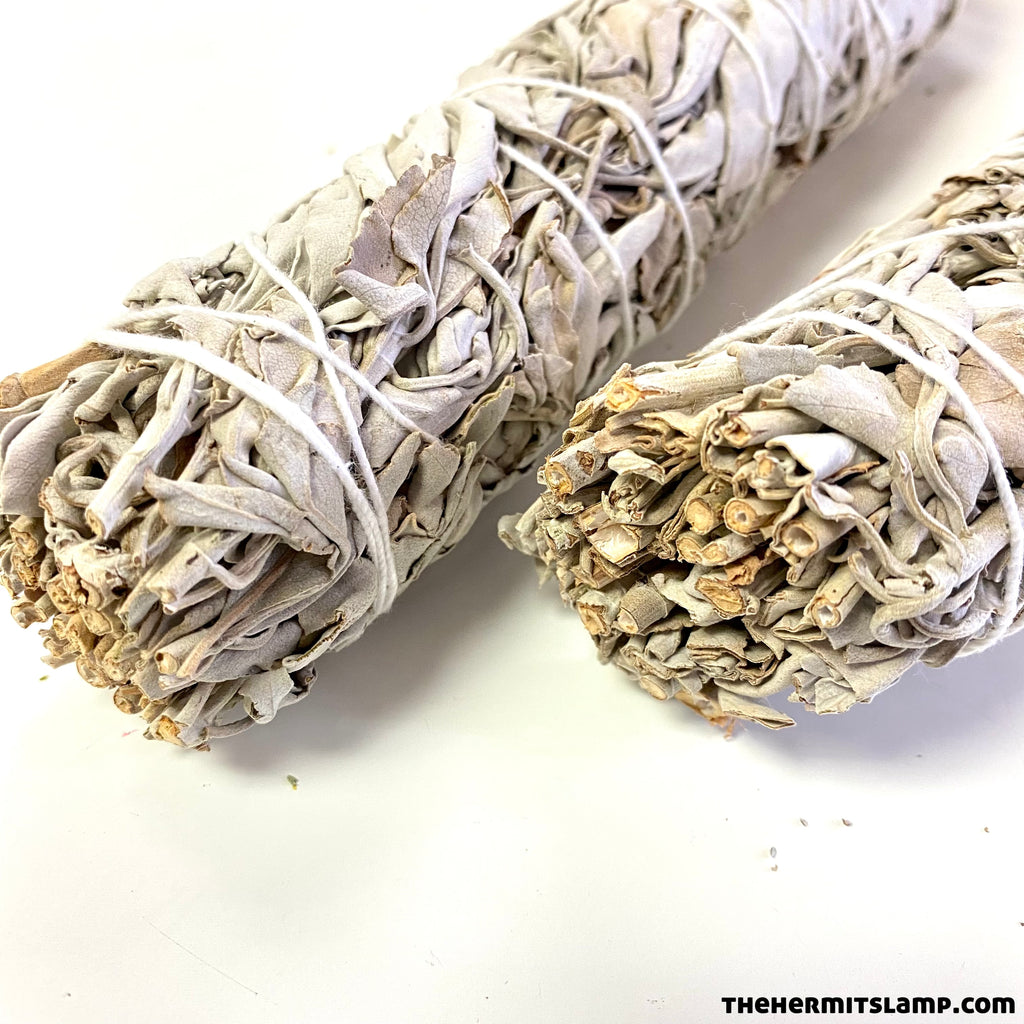 California White Sage Herb Bundles
Californian-grown and harvested White Sage branches, hand-bound into 8-9" long bundles. Approx. 1" diameter.
To remove toxic energies from people, objects, and environments. When burned, it produces a clean and refreshing aroma that energizes and wards off negativity from people, things, and environments.
These organic pesticide/herbicide-free herbs are sustainably grown and processed in California, USA. These cleansing sticks are tightly bundled as most are accustomed to; this allows for slower burning.