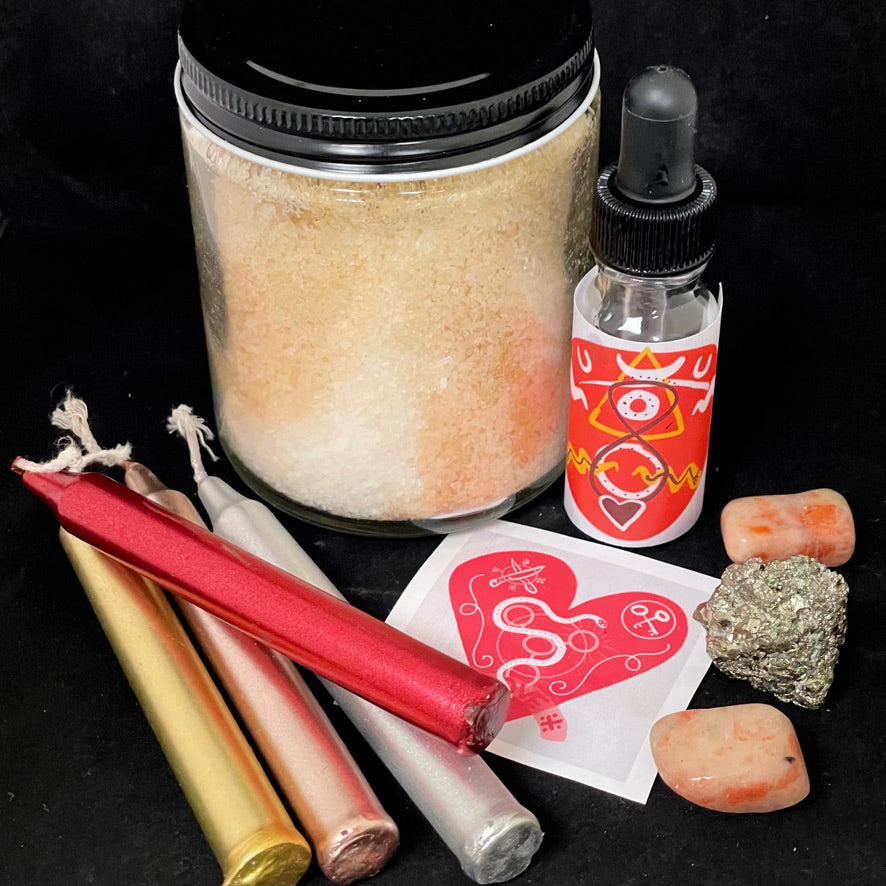 Charisma Custom Charm Kit
Valentines season so often focuses on romantic love. However it is a great time to do work involving anything to do with love, affection, attraction, and influence. It is a time when we might work on our charm to make ourselves more attractive to potential relationships in business and at work. In this social media driven age in which we live this is a powerful and important tool.
Back in the 90's when I worked in advertising I realized that as a freelancer it was really important to build good connections and make people want to work with me. Whether it was the head of the department who could get me the job or the person who ran the printing press who might stay a bit late to help me colour correct a print run - those relationships were deeply tied to my success. However, I had been tremendously shy in high school and it did not come naturally to me. So I spent six months working on it both practically and magically. Permanently changing my relationship to the world and its relationship to me. Now I'm sharing a talisman kit that comes out of that work and all the experience that has followed from it. 
This charm works in three ways.
First it will up your energetic charisma. Helping you stand out in a crowd. Inclining folks to pay attention to you and extend you opportunities.
Second it will tackle whatever inner baggage you have around being seen, being authentic, and speaking up for what you want and need.
Finally it will feed your tongue with the magic of eloquence and the capacity to speak the right words at the right time.
These three together can open most doors. So you can do your great work in the world,  so you can build your influence online or in person, and reach the people you work with or would like to.
And though this work comes out of my work life originally it will also help you building friendships, finding people to date and more on a personal level too. 
This kit comes with the following.
A bath designed to raise your energy.
A custom hand crafted and consecrated sigil
Candles to help you carry this energy through the rest of the year,
An oil made and consecrated with you in mind
Available until February 20th. These kits will tap into all the love energy floating around on Valentines day. And be worked using my experiences with myself and clients over the last few decades.
They will be ready to ship starting on February 23rd. If you order other things with your kit from the shop they will ship with your order on the 23rd.
PS Crystals are not included. Sigils shown are place holders for your custom work which I would not share with anyone.