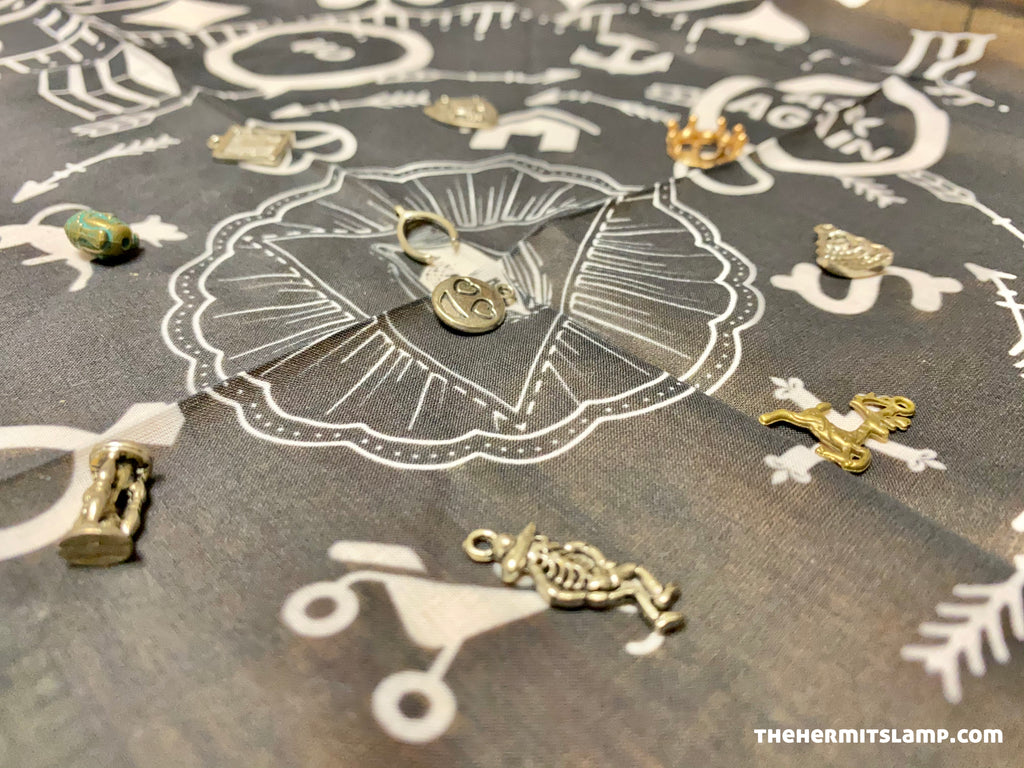 Charm Casting Cloth Oracle Kit
A selection of 9-10 pieces of small jewellery charms*, bundled with a black or white throwing cloth. The cloth was designed by Carrie Paris and Andrew McGregor as part of their private classes on Charm Casting and Mediumship; this one was included in the Mediumship Seer class.
Notably, this cloth is included in the Hexen witchcraft museum collection.  
These charms can be used in a multitude of ways: upon being cast onto the cloth, they can be read like an Oracle deck, or read in a positional spread with front and back (or upright and reversed) meanings like a Tarot deck, using the placed symbols on the cloth. They can also be used in conjunction with Tarot, Oracle, or Lenormand cards as well.

Charm casting is not only part of a long tradition of divination and mediumship using found objects and runes, but it is also a powerful way to connect with your own intuition, and the spirits around you.  
*N.B. Size, shape and colouring of charms may vary.